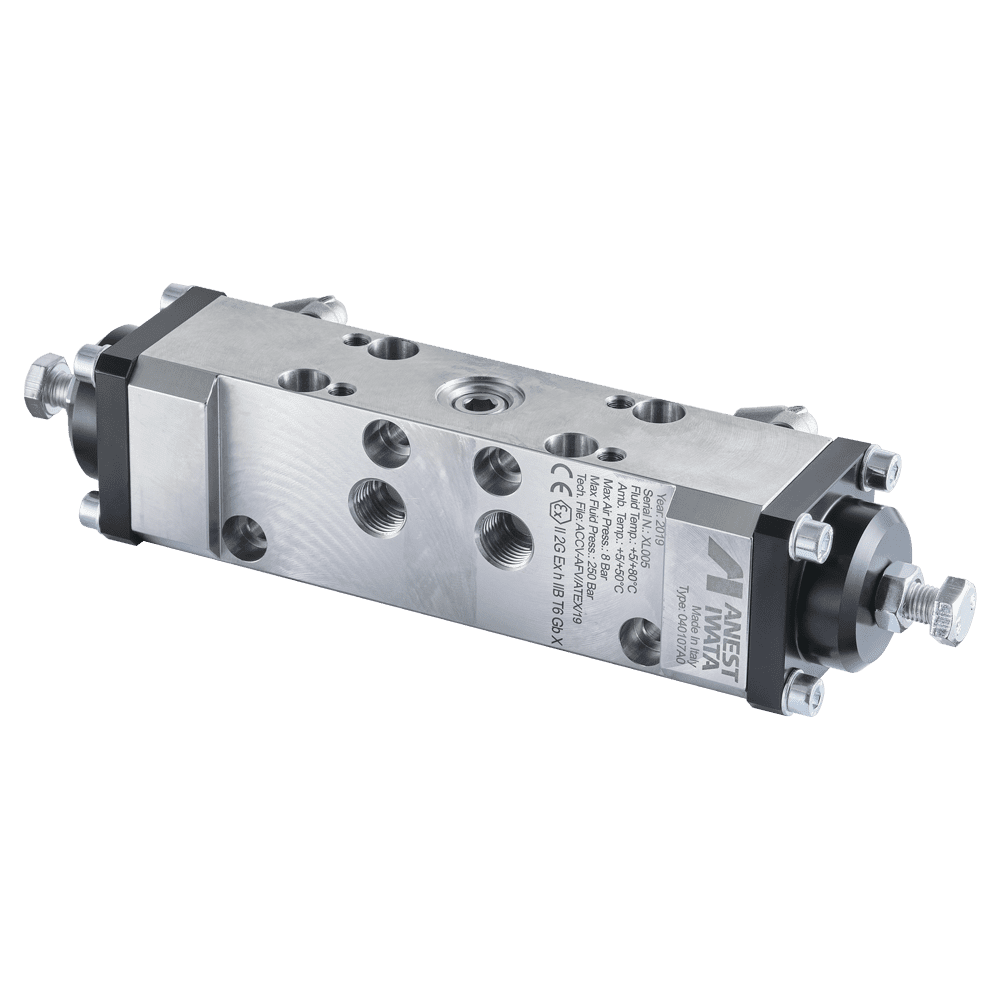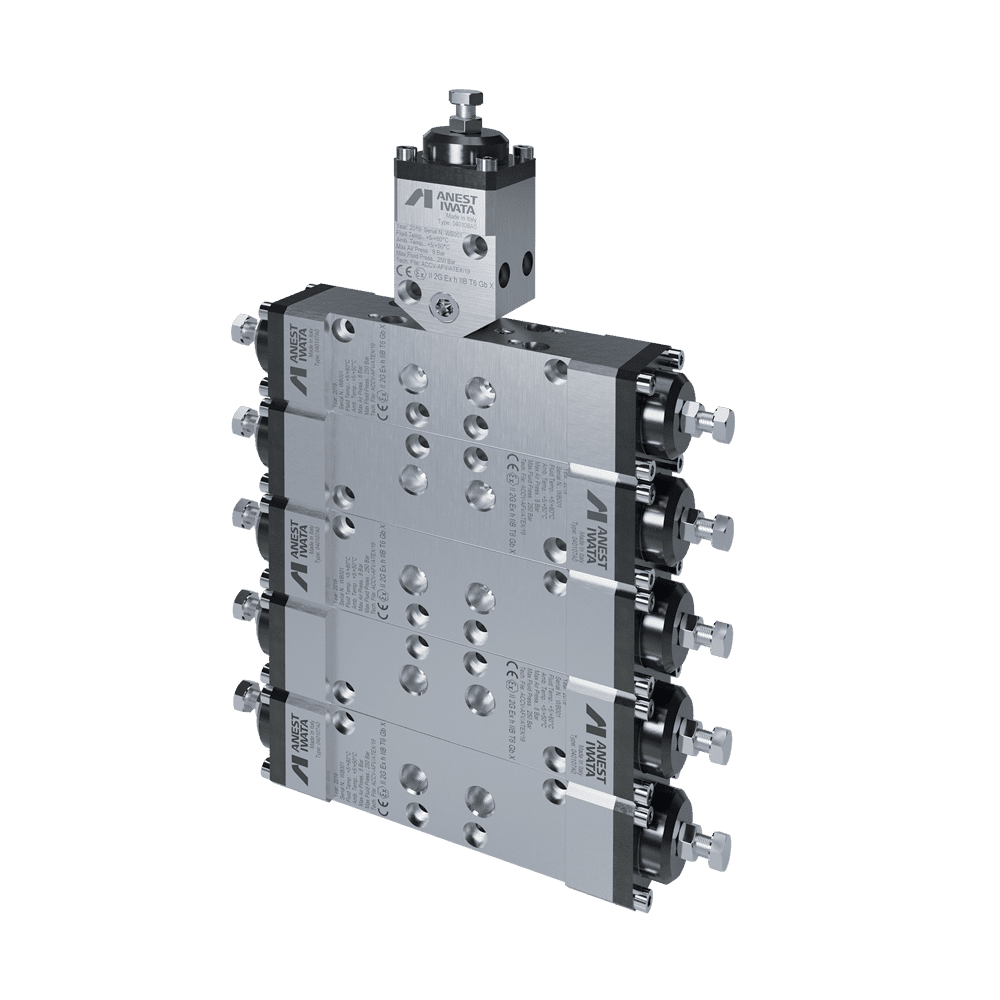 ACCV
Automatic Colour Change Valve
The ACCV is Anest Iwata's highly versatile solution for automatic color change and dosing processes processes.
ACCV – Automatic Colour Change Valve
The ACCV is designed in a highly modular and flexible way, so that its fuctionality meets your requirements. It offers virtually unlimited color changing options or additional processes such as flushing or dosing and mixing in other components like hardeners or reactives.
The whole design of the ACCV is focusing on reliability, modularity and cost effectiveness. It performs flawlessly even in challenging environments while its internal design is optimized to keep paint waste and flushing liquid usage low.
Maximum reliability and ease of maintenance were premisses when our engineers designed the ACCV. Its adjustable gasket preload ensures long life times and its design makes maintenance a quick and simple process requiring only a single Allen key.
X CLOSE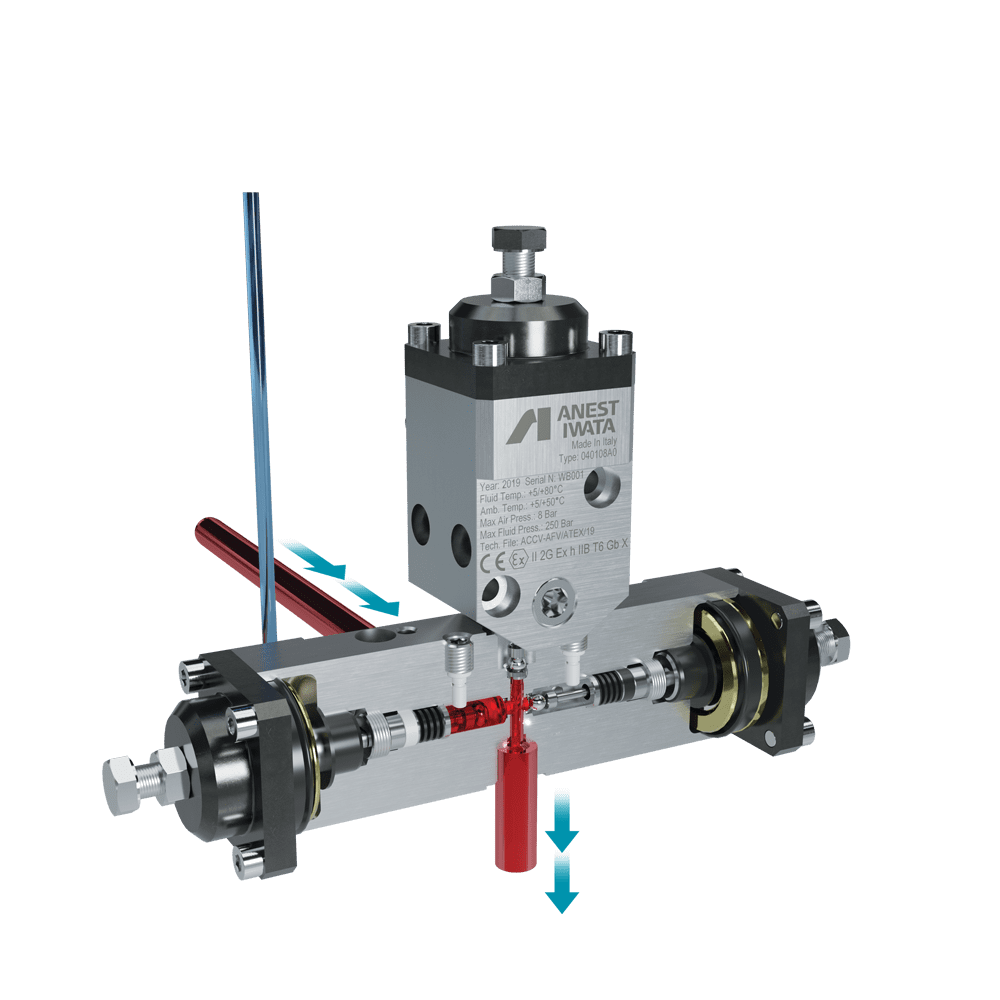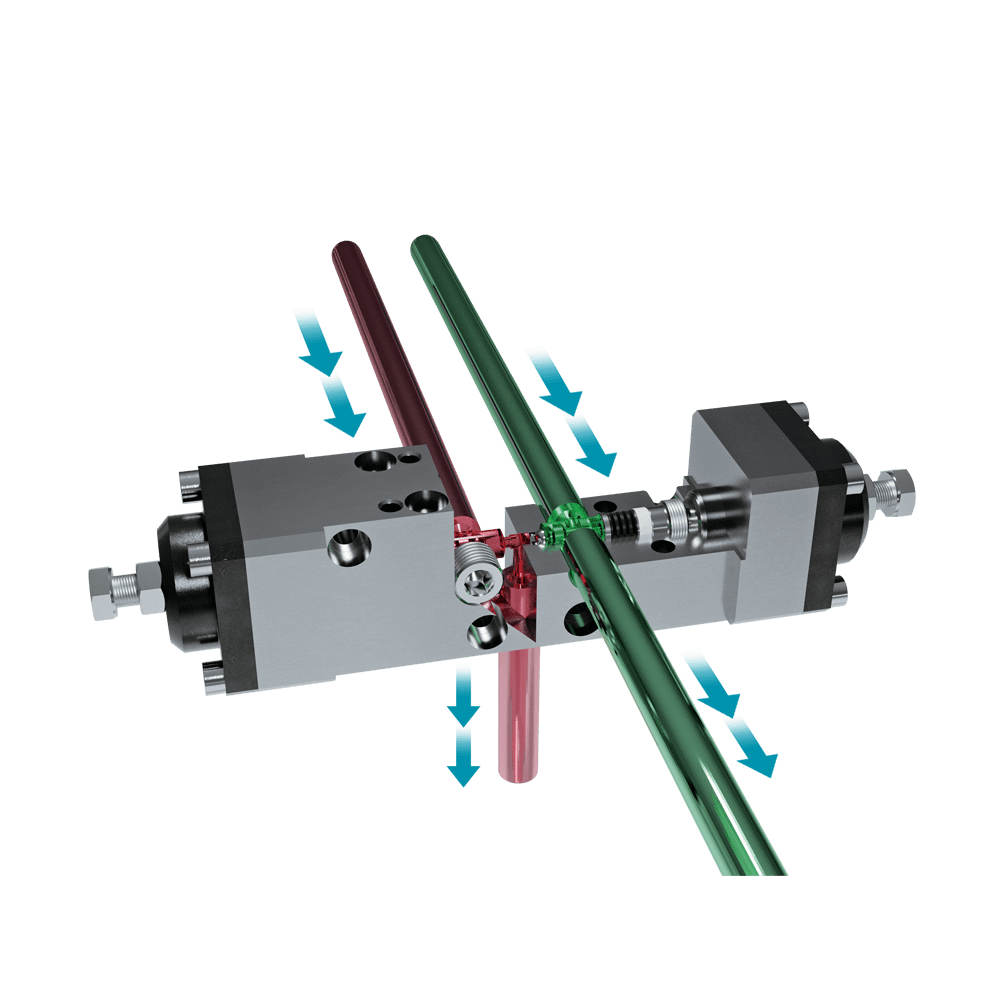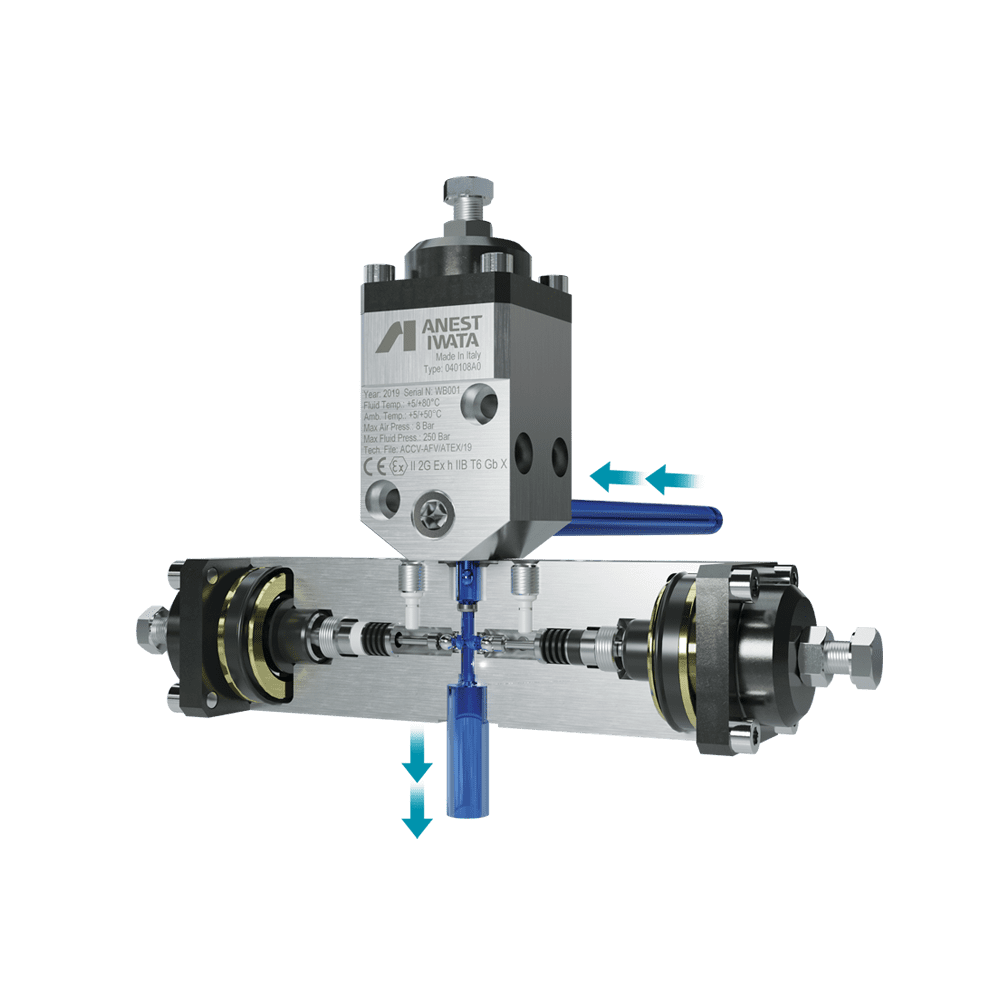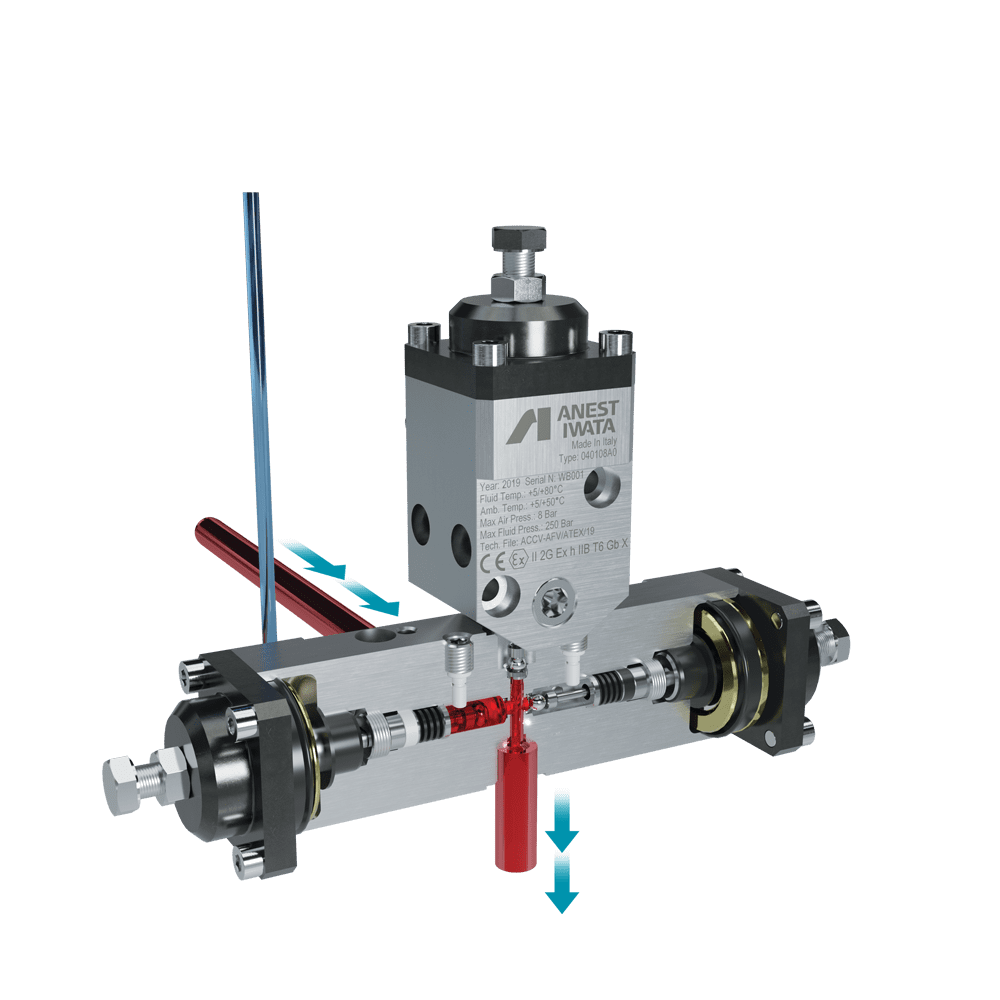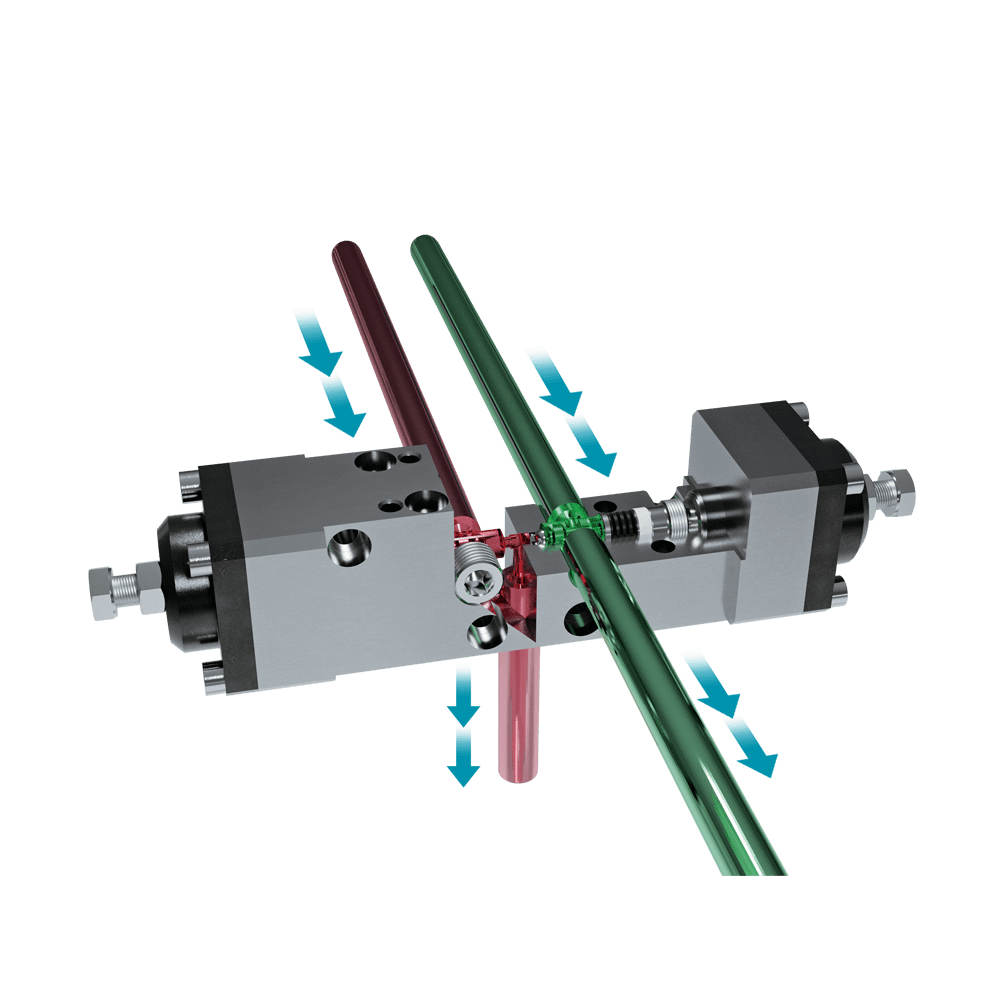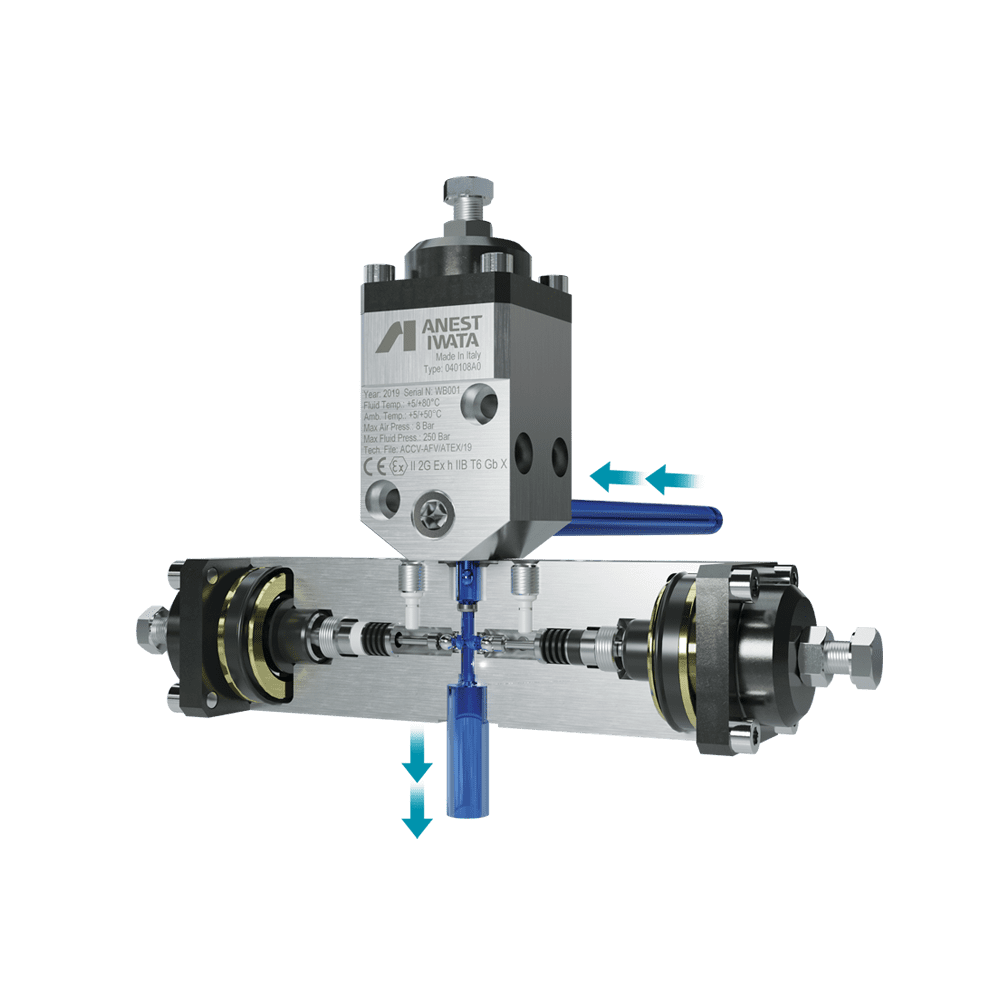 Features & Highlights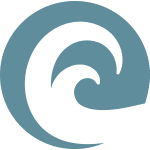 Fluid Recirculation
Quick Rinse & Colour Change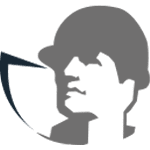 Easy Maintenance
Our Online Support