The W-300 range of flat nozzles is ideal for detail work due to its shorter patterns and lower fluid outlets, making it a great all-rounder. The resistance piece is the W-300 WB which is equipped with the split nozzle. This technology helps achieve reduced orange peel in highlights and a flatter, streak-free application of difficult base coats.
W-300 has two types of fan pattern, the first one is W-300 WB with split nozzle technology. It has a longer, flatter pattern with tight, consistent drops for premium applications. The second is the flat nozzle fan pattern which are smaller and more elliptical, these are good for smaller applications in general industries
W-300 works a transfer efficiency more than 65% with its recommended operating pressure reduced to 1.5 bar. This helps reduce costs and emissions in a busy auto body shop environment..
Features & Highlights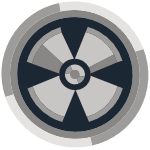 Split Technology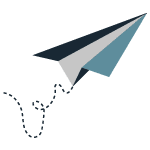 Reduced Sound Level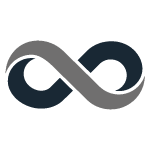 Stainless Steel Fluid Parts
X CLOSE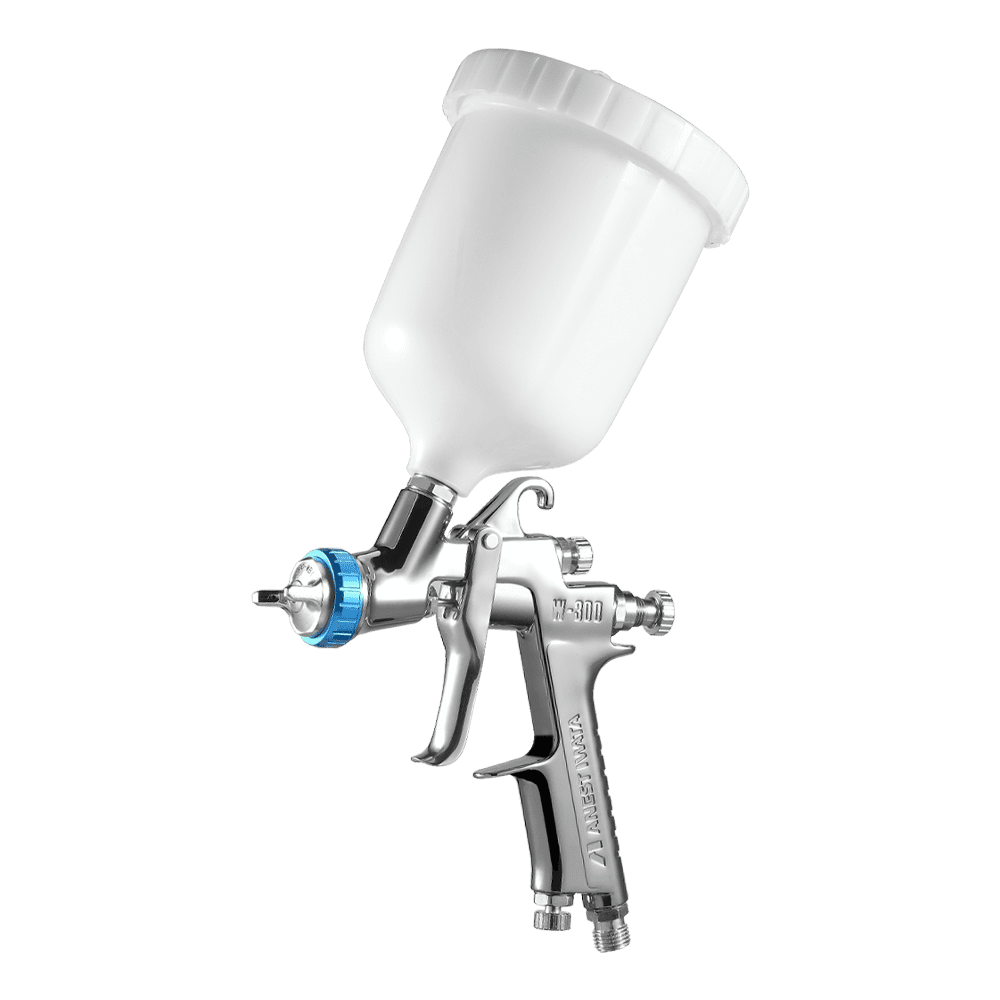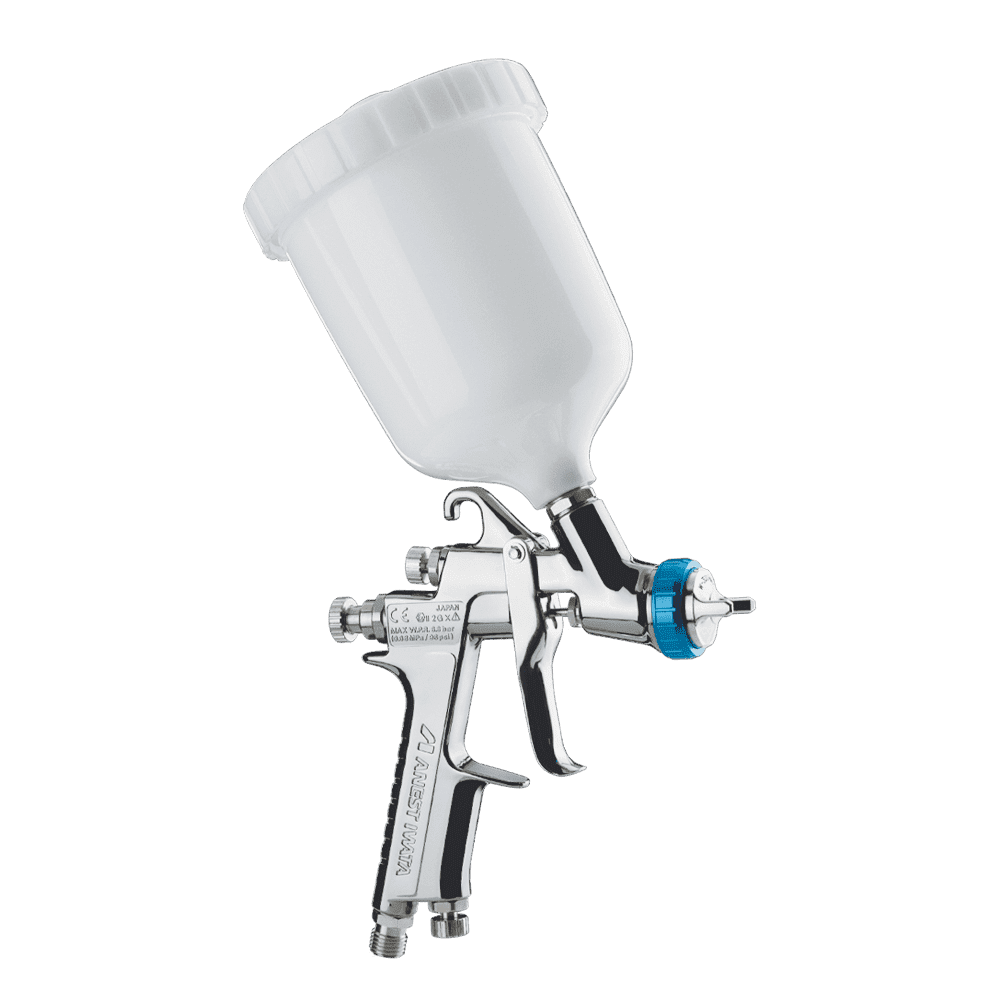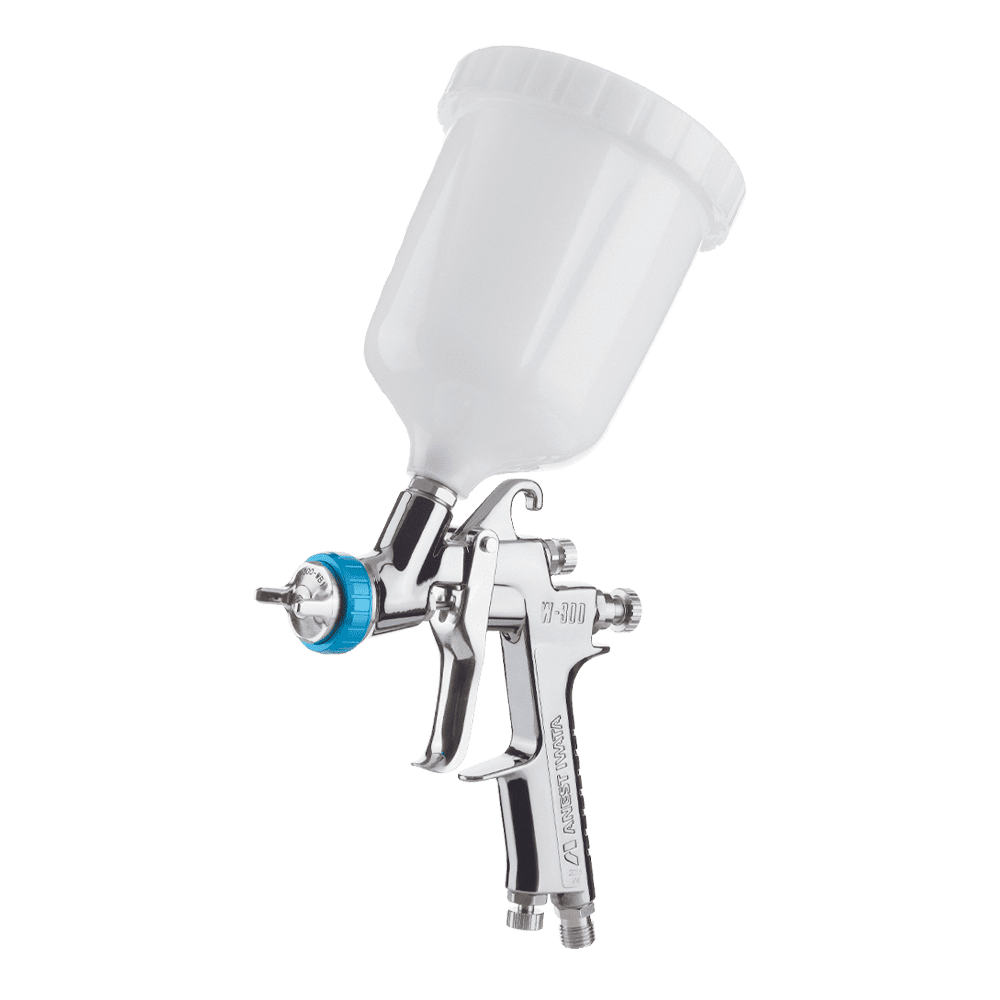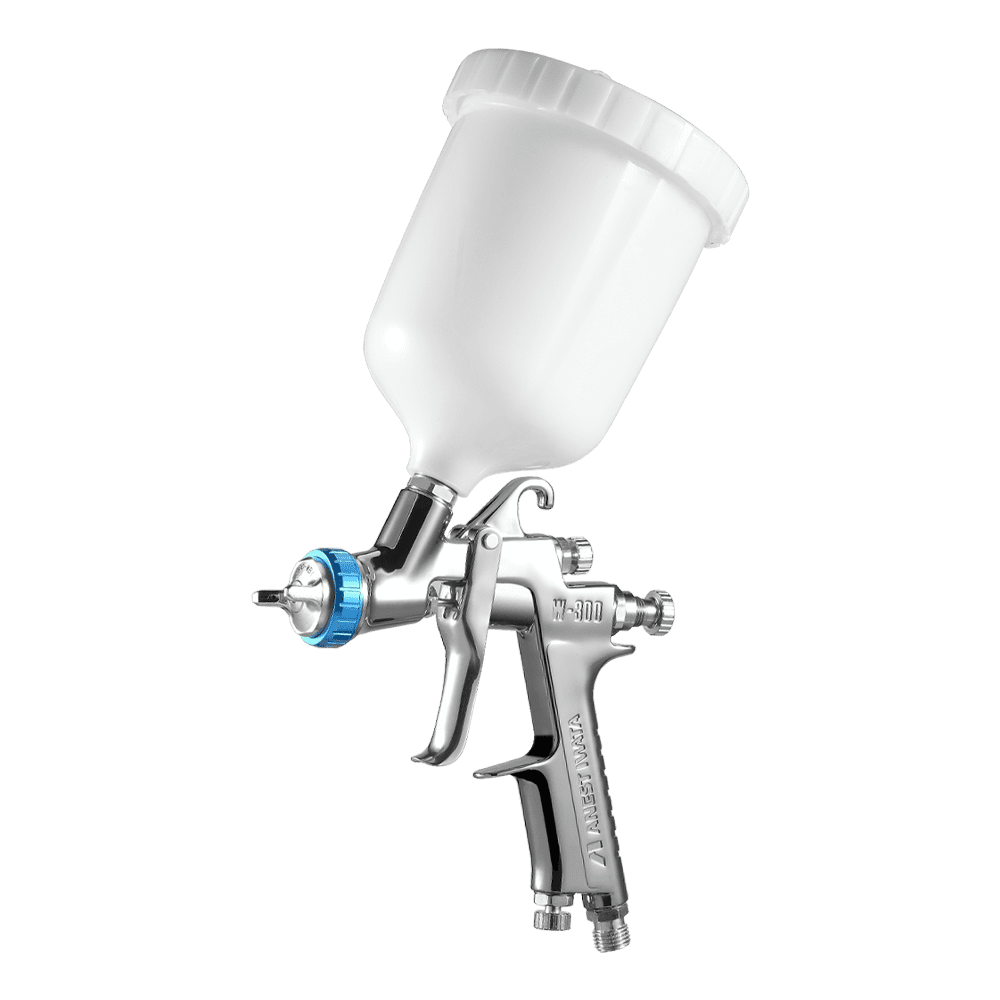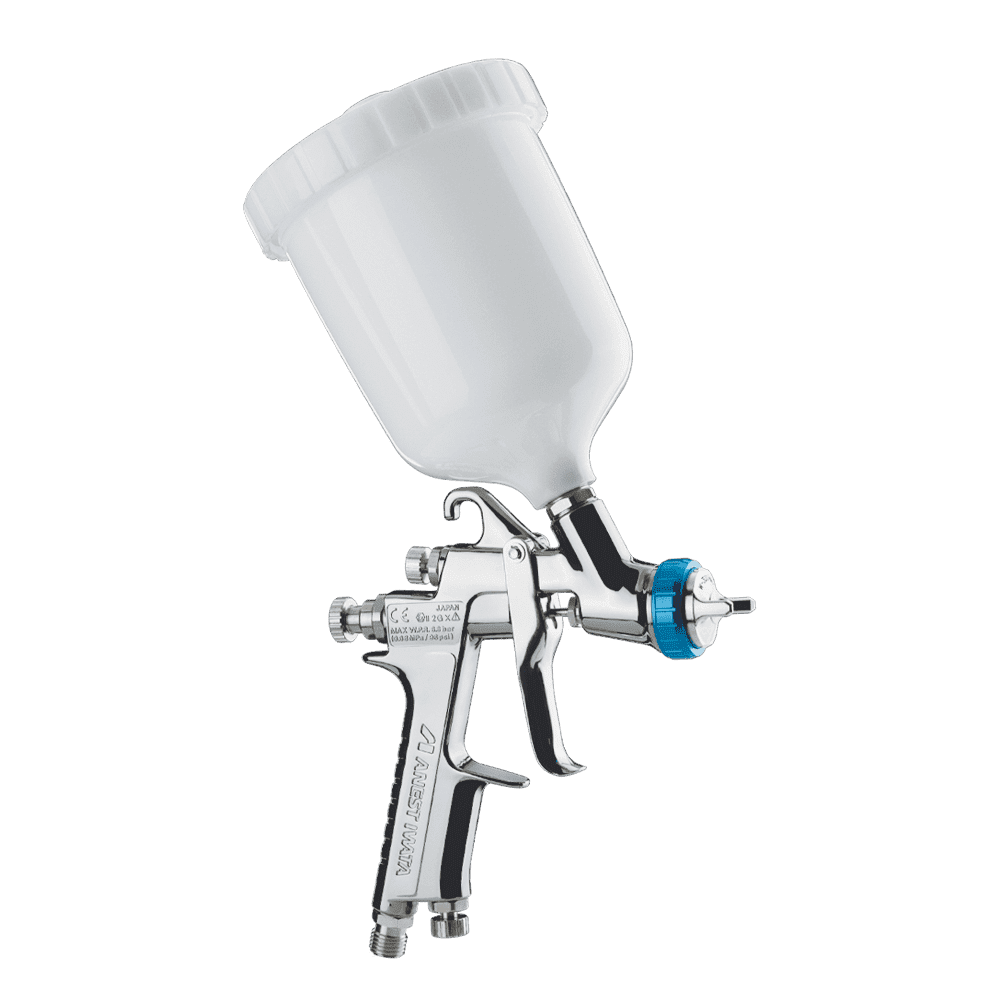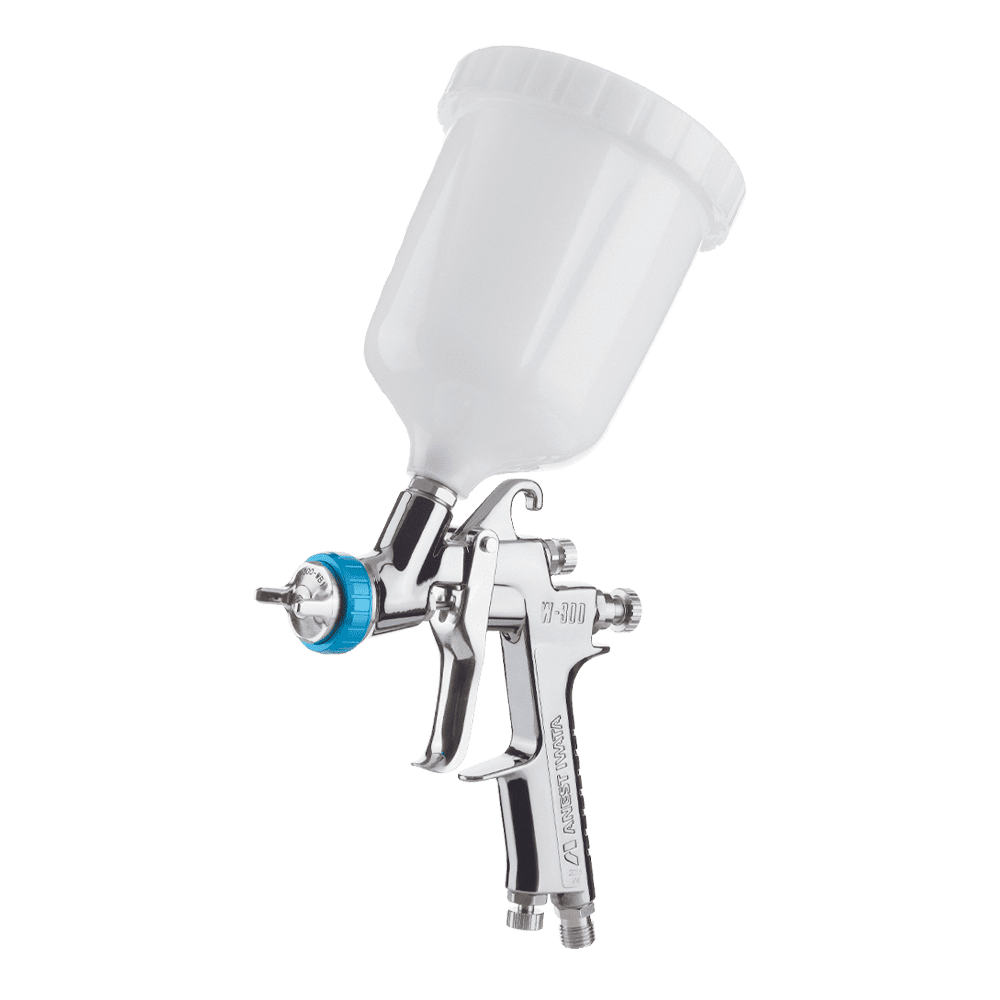 Find Your Spare Parts
back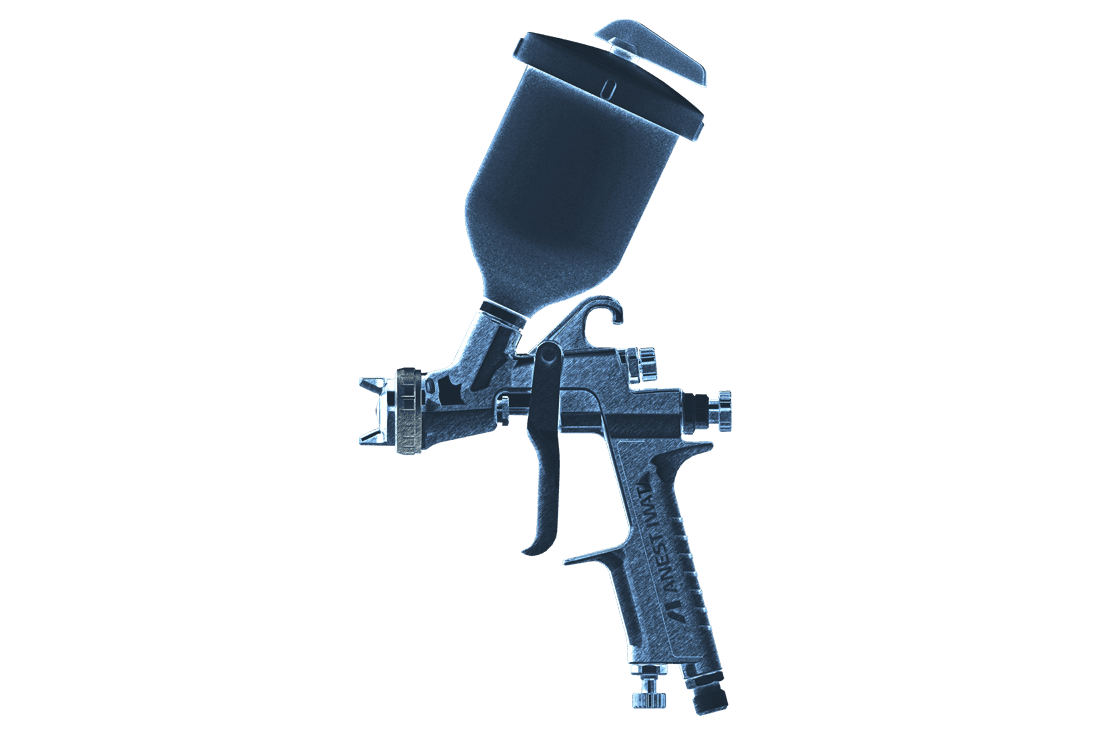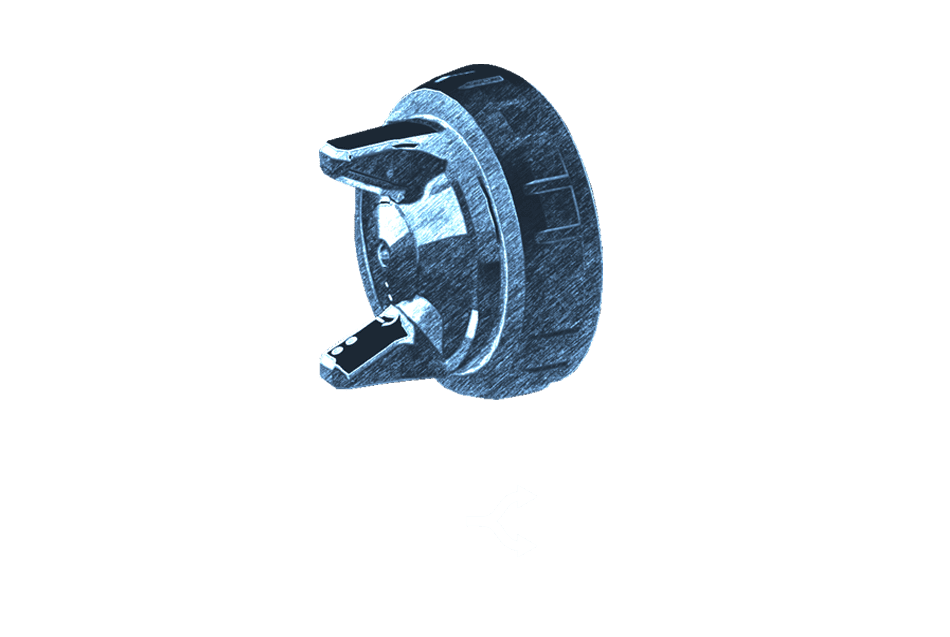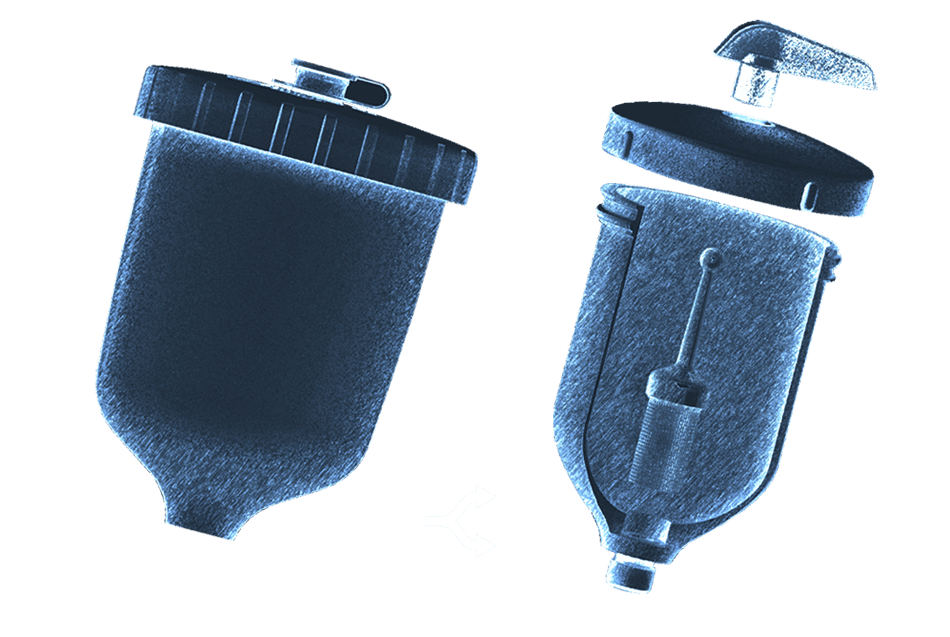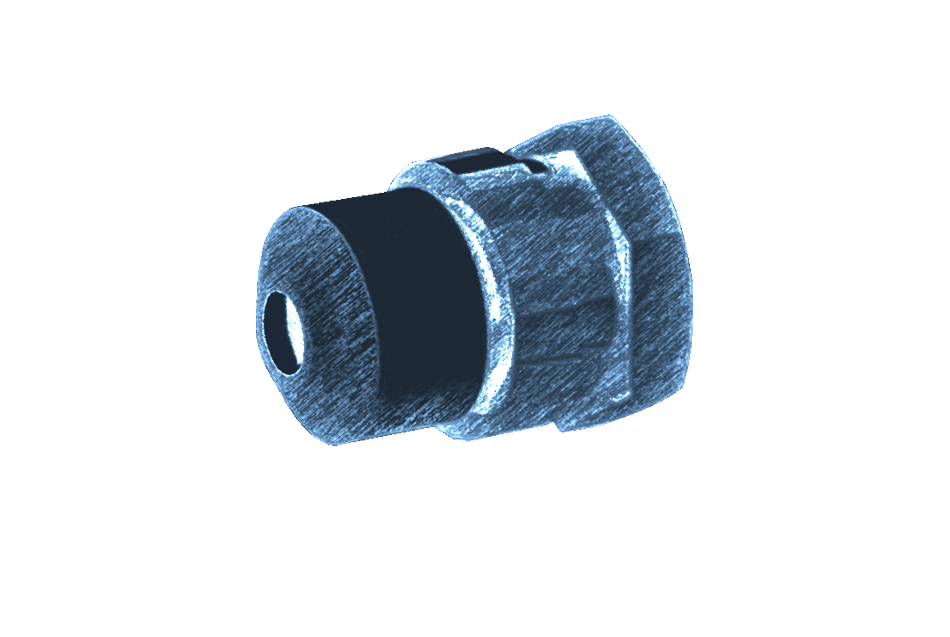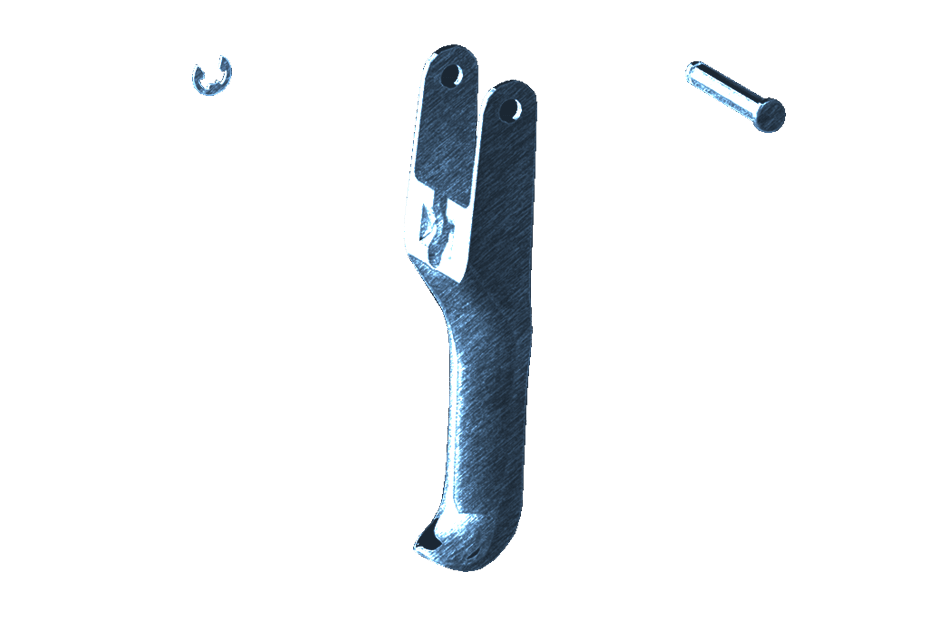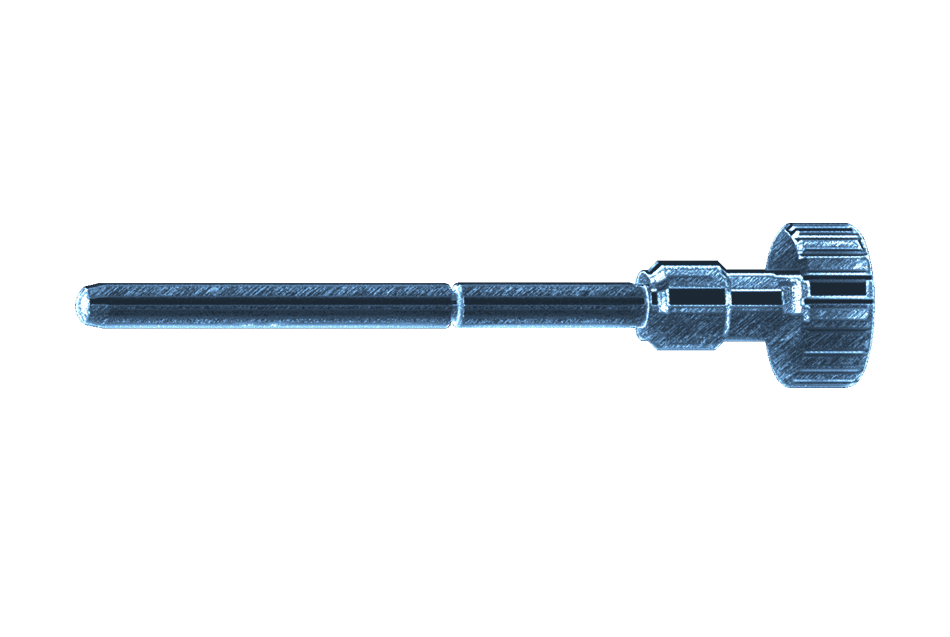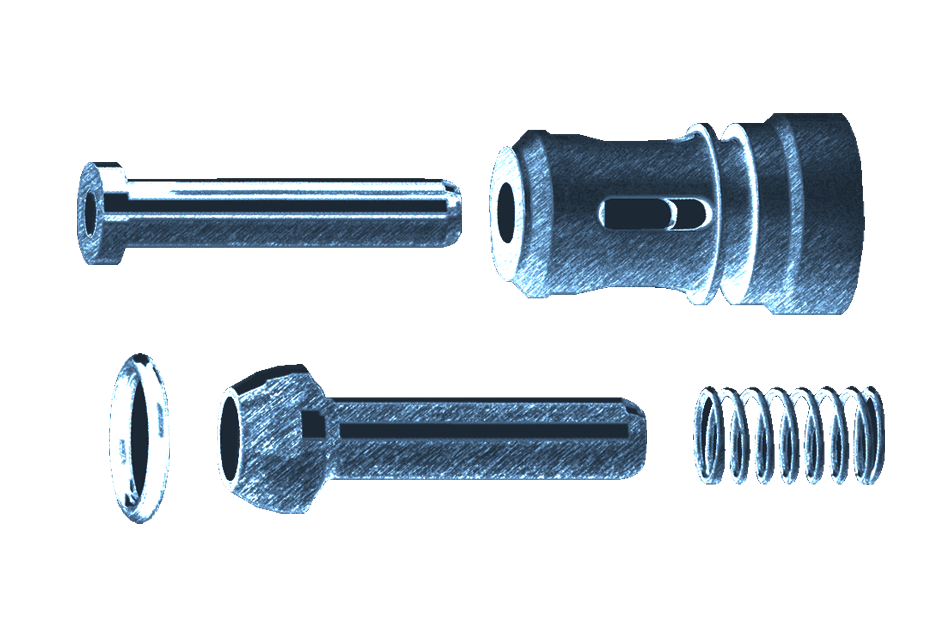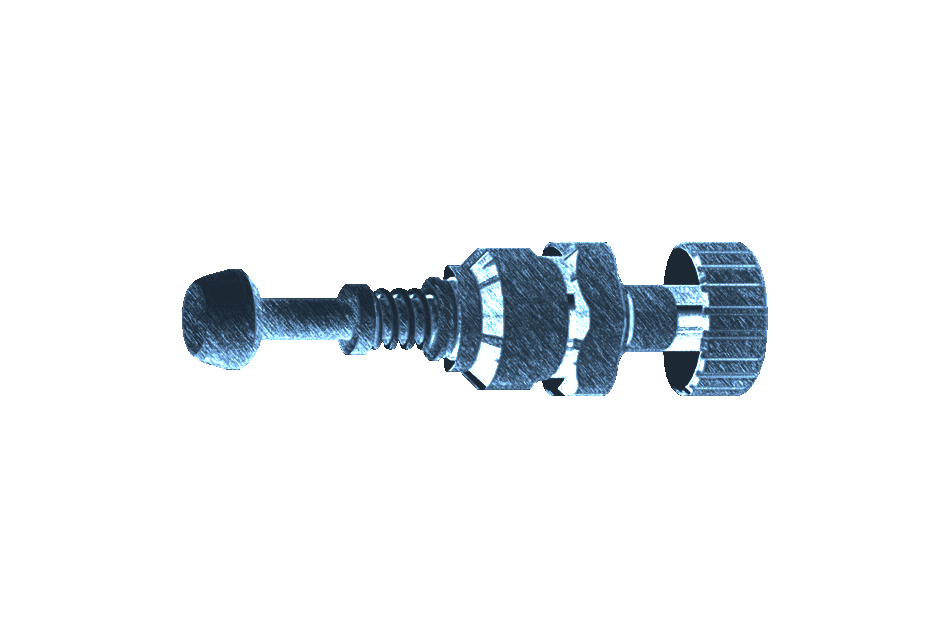 Gravity Cups 600 ml/200 ml
Air Cap/Fluid Nozzle + Fluid Needle
Needle Packing Cartridge Set
Trigger Set
Air Flow Control Valve
Air Valve Set
Fluid Needle Guide Set
Pattern Adjustment Set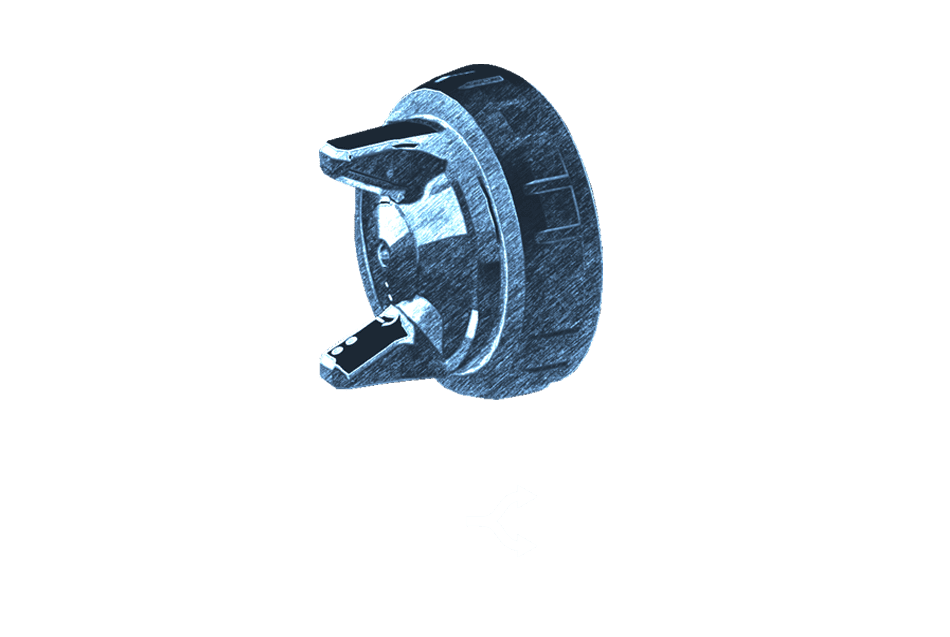 Air Cup Set WB1 (for all nozzles)

#93592621

Options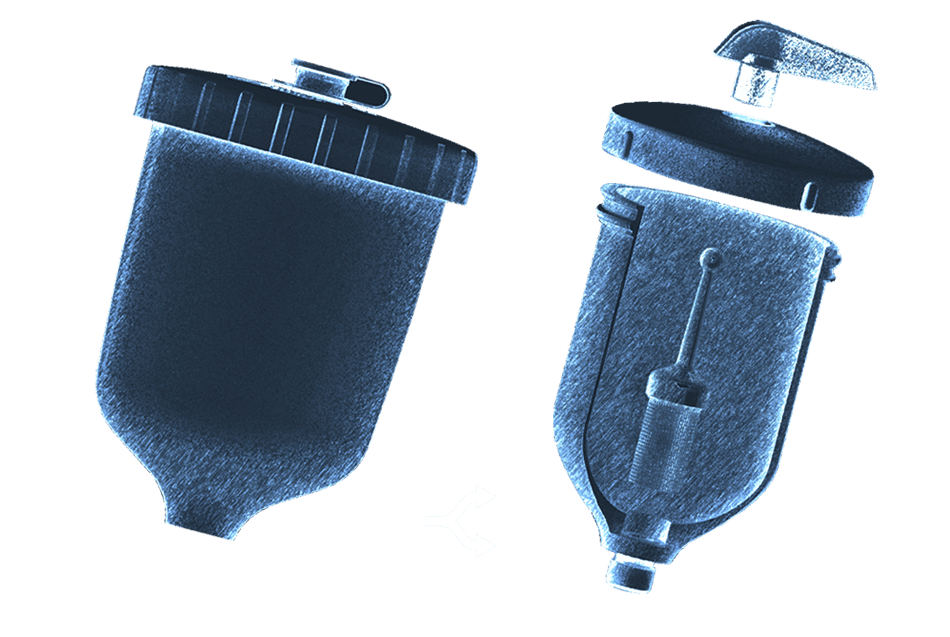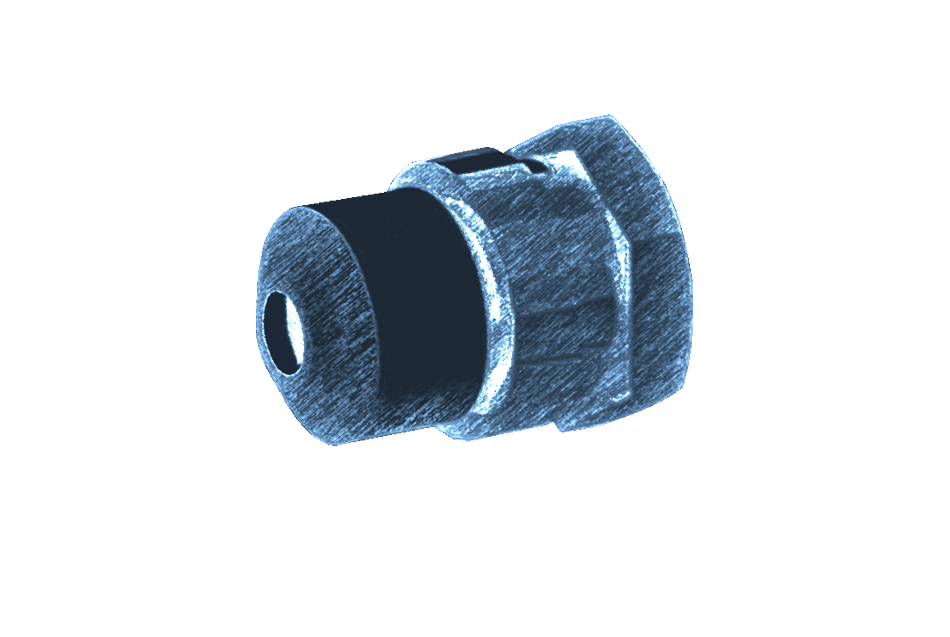 Needle Packing Cartridge

#03810620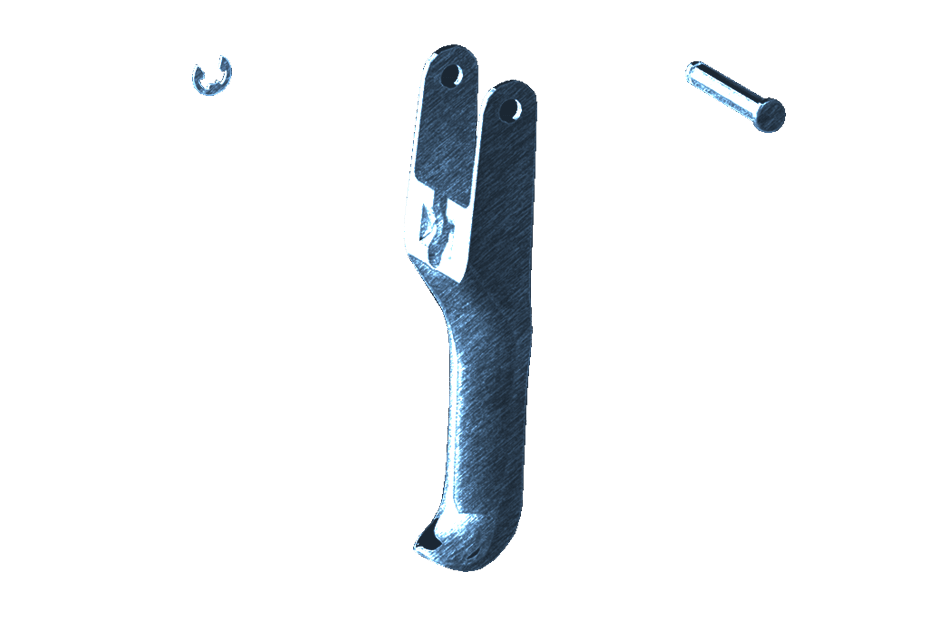 E Stopper

#03912030

Trigger Set

#03597530

Trigger Stud

#03667360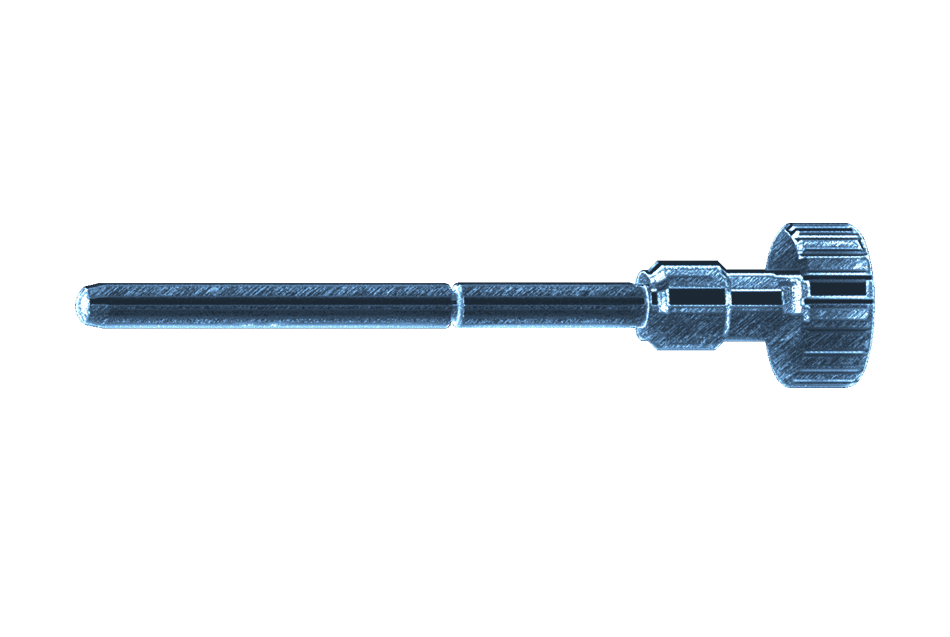 Pattern Adjustment Set

#03577620
Fluid Needle Guide Set

#93844532

Fluid Needle Spring

#03593530

Fluid Adjustment Knob

#93594532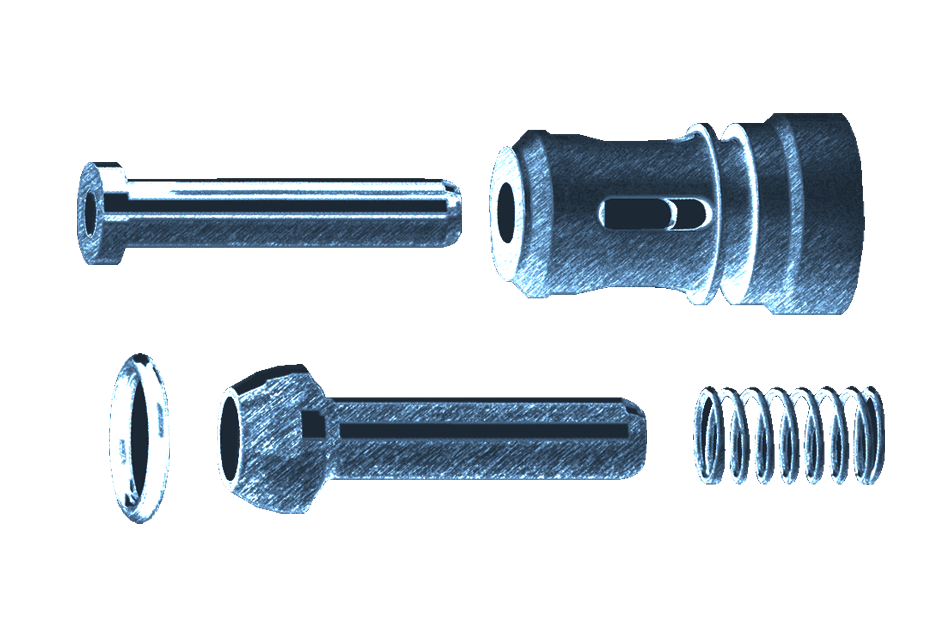 Air Valve Shaft

#93935430

Air Valve Seat Set

#03843530

O Ring

#06638008

Air Valve

#03591530

Air Valve Spring

#03719530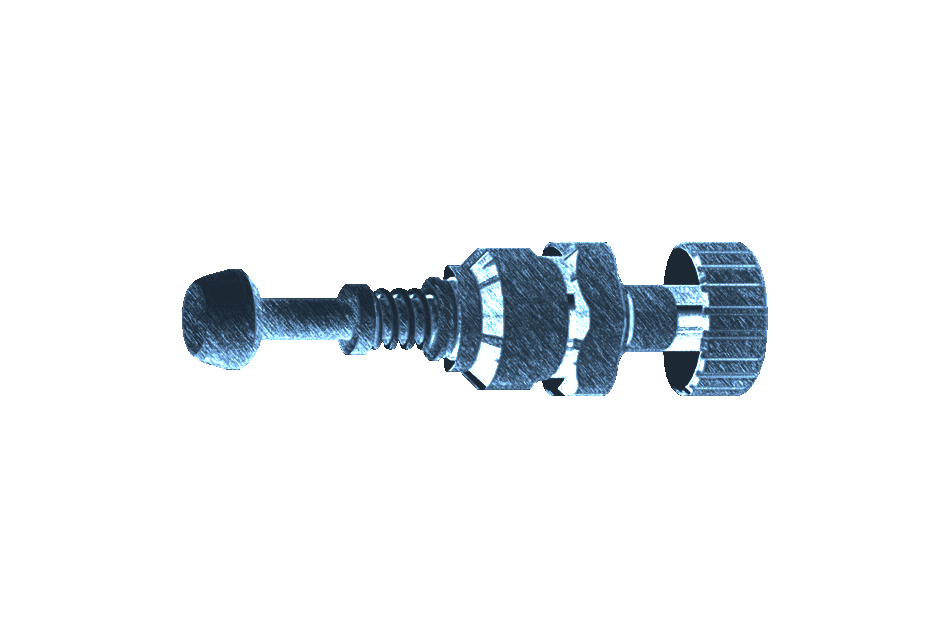 Air Flow Control Valve

#93845531
Air Cup Set WB1 (for all nozzles)

#93592621
Options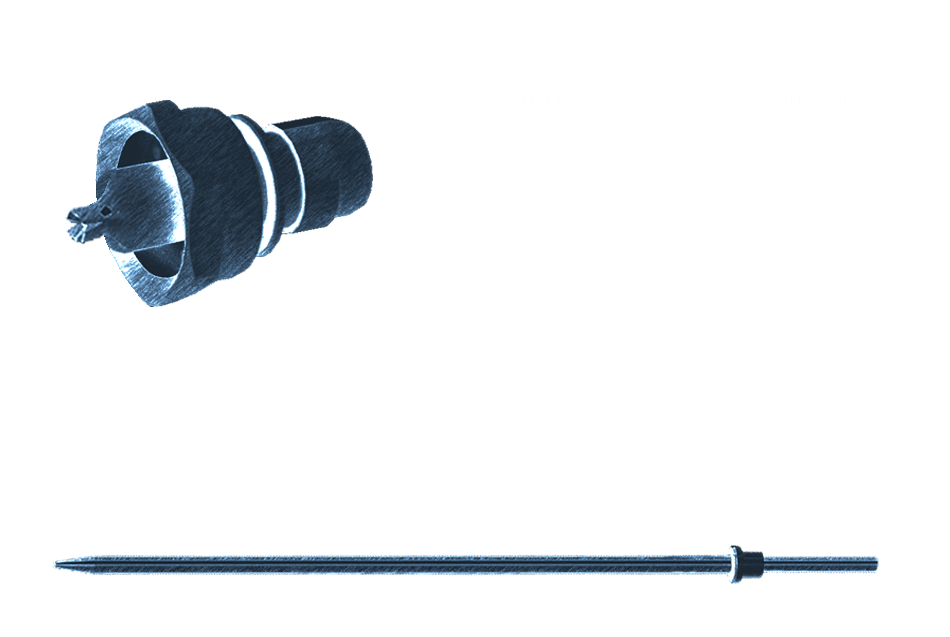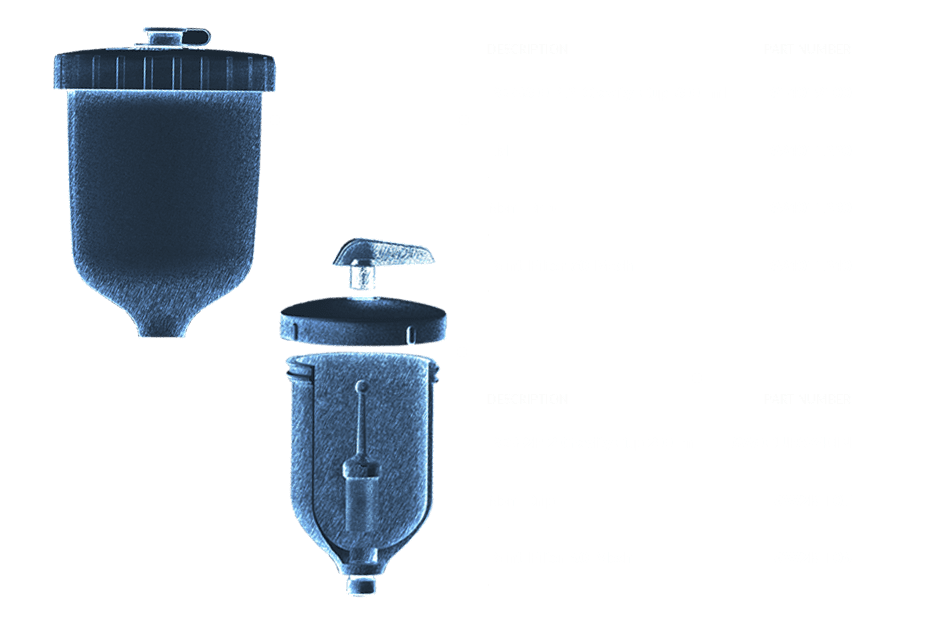 Needle Packing Cartridge

#03810620
E Stopper

#03912030
Trigger Set

#03597530
Trigger Stud

#03667360
Pattern Adjustment Set

#03577620
Fluid Needle Guide Set

#93844532
Fluid Needle Spring

#03593530
Fluid Adjustment Knob

#93594532
Air Valve Shaft

#93935430
Air Valve Seat Set

#03843530
O Ring

#06638008
Air Valve

#03591530
Air Valve Spring

#03719530
Air Flow Control Valve

#93845531
Our Online Support