Our Top of the Line Automatic Application Spray Gun
Our Top of the Line Automatic Application Spray Gun
WA-M-220 is equipped with the unique Anest Iwata Split Nozzle™ delivering highly performing atomization and optimized fan patterns.
The WA-M-220 is an very simple build. Keeping it in perfect shape requires a very low number of spare parts and even the process of maintenance is incredibly easy and quick.
Despite being a simple construction, the WA-M-220 still is very versatile. The WA-M-220 can even be easily modified to use the smaller Standard Nozzle of the WA-M-220L.
Features & Highlights
Split Nozzle™ Technology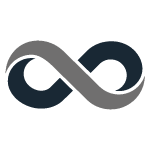 Stainless Steel Fluid Passage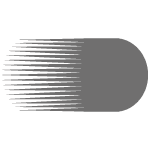 Quick Connection System
X CLOSE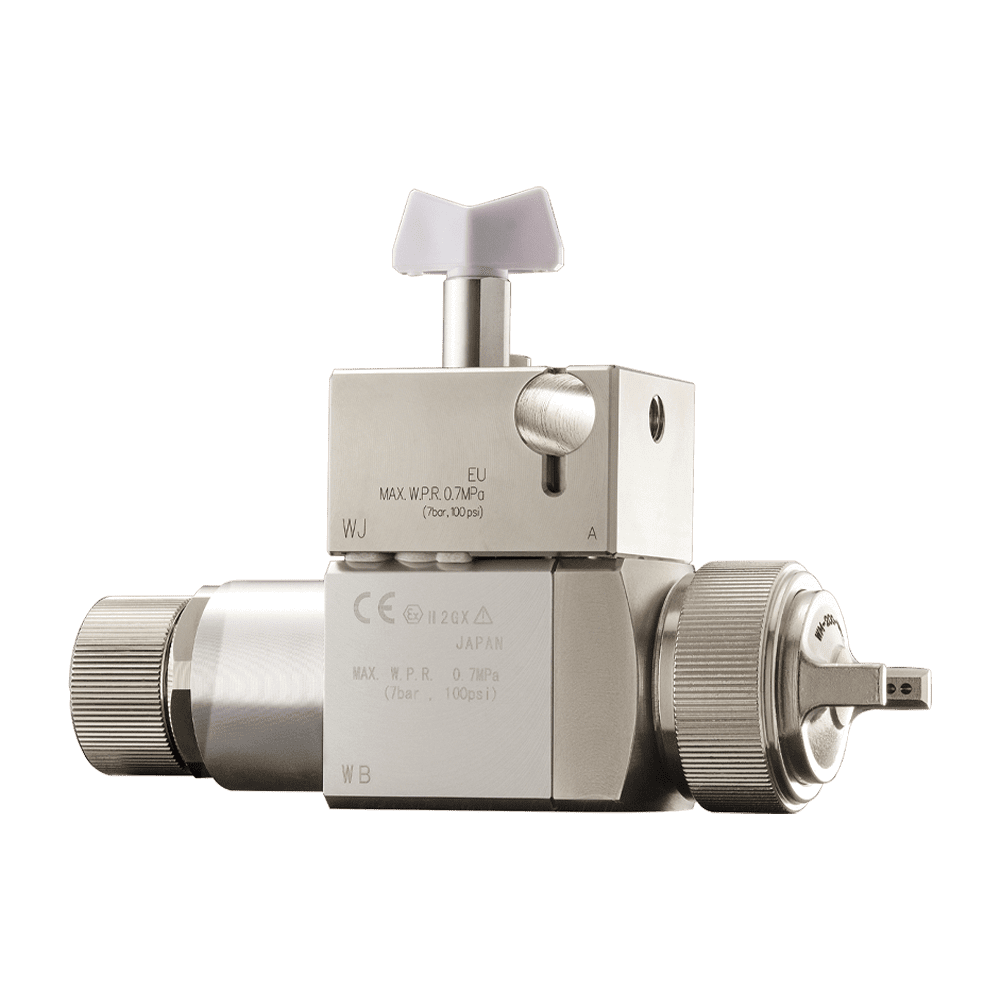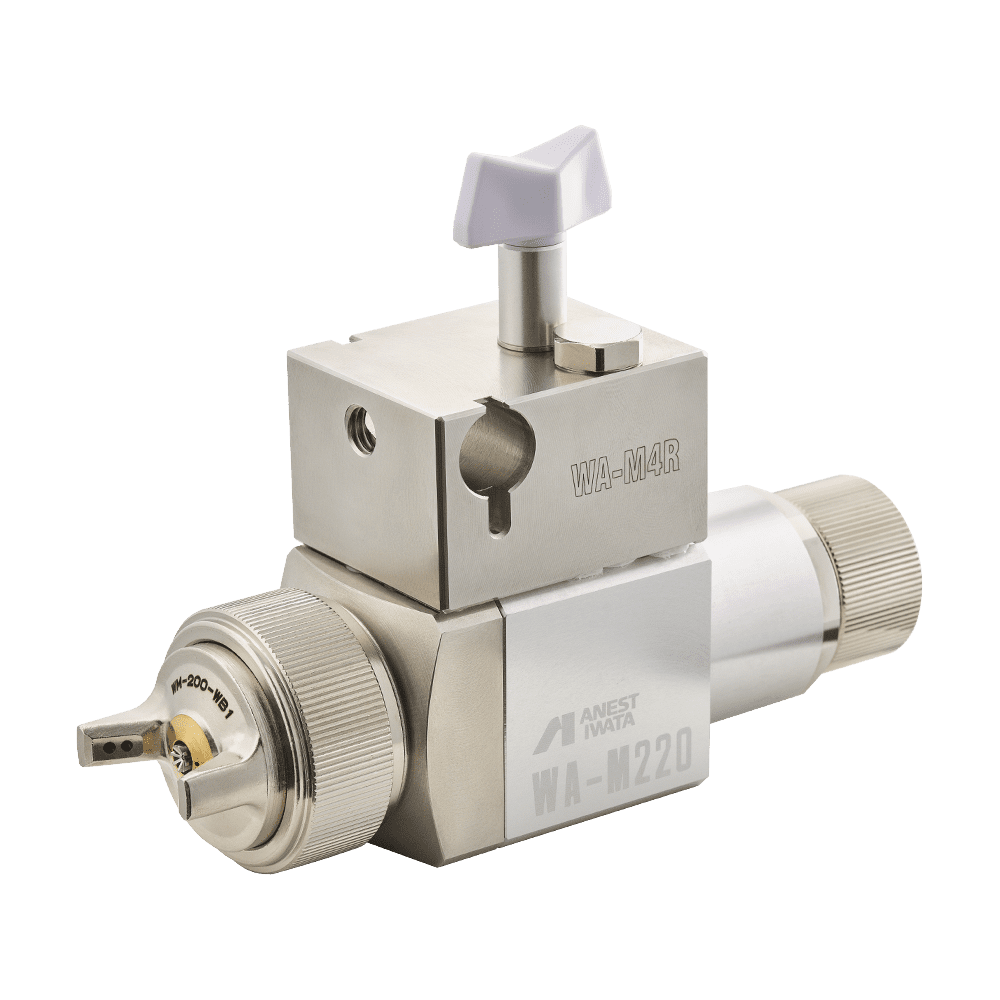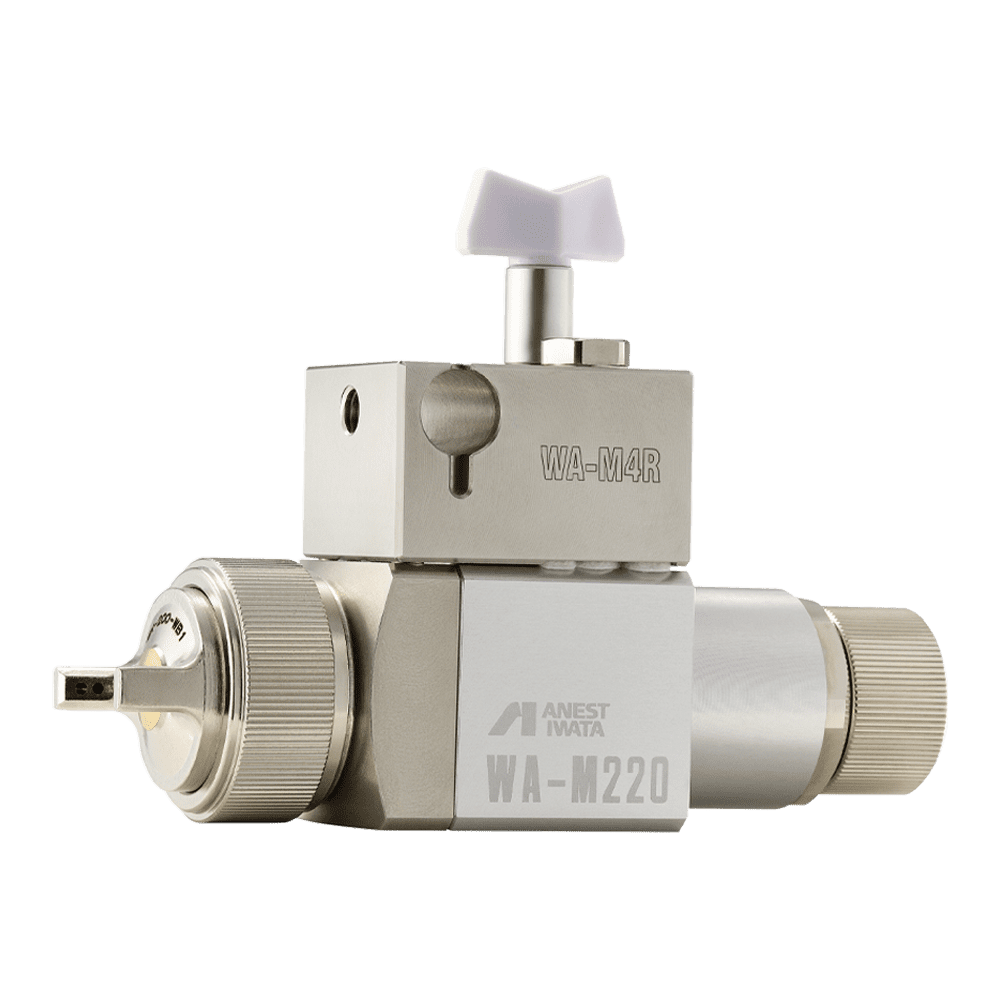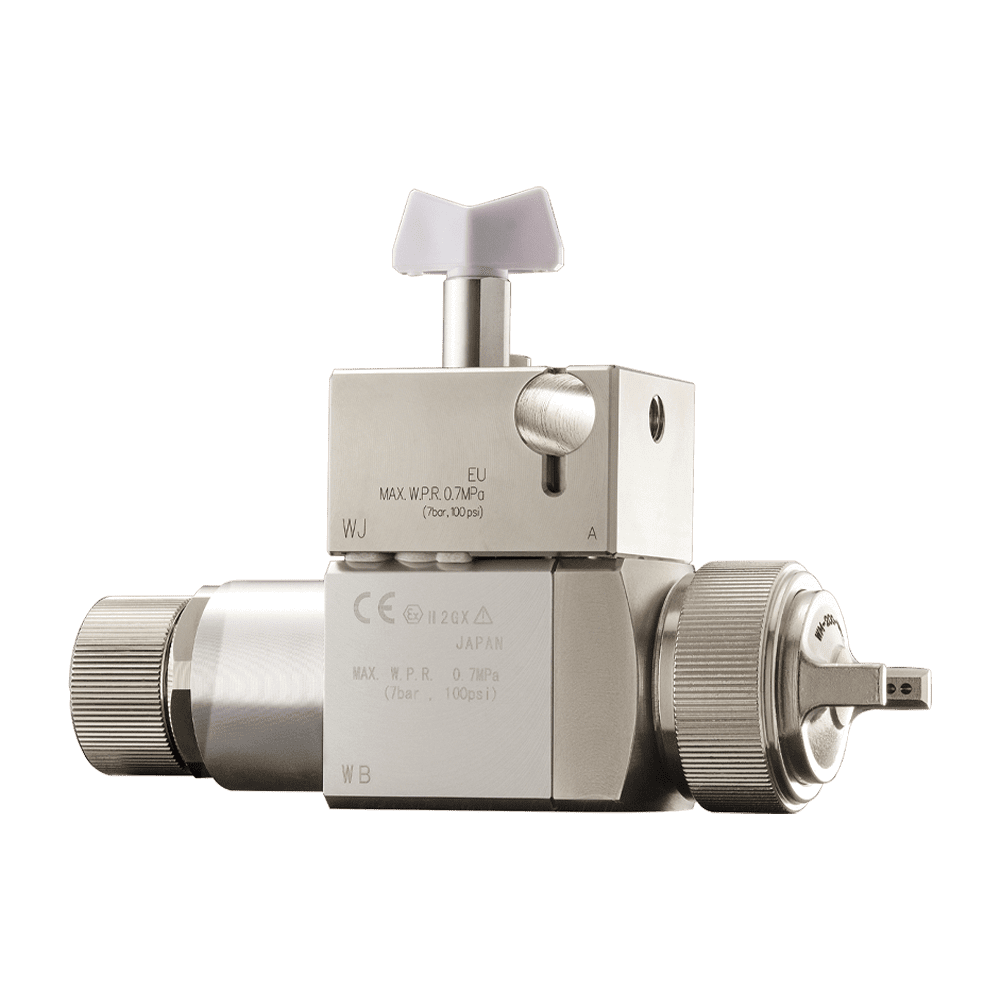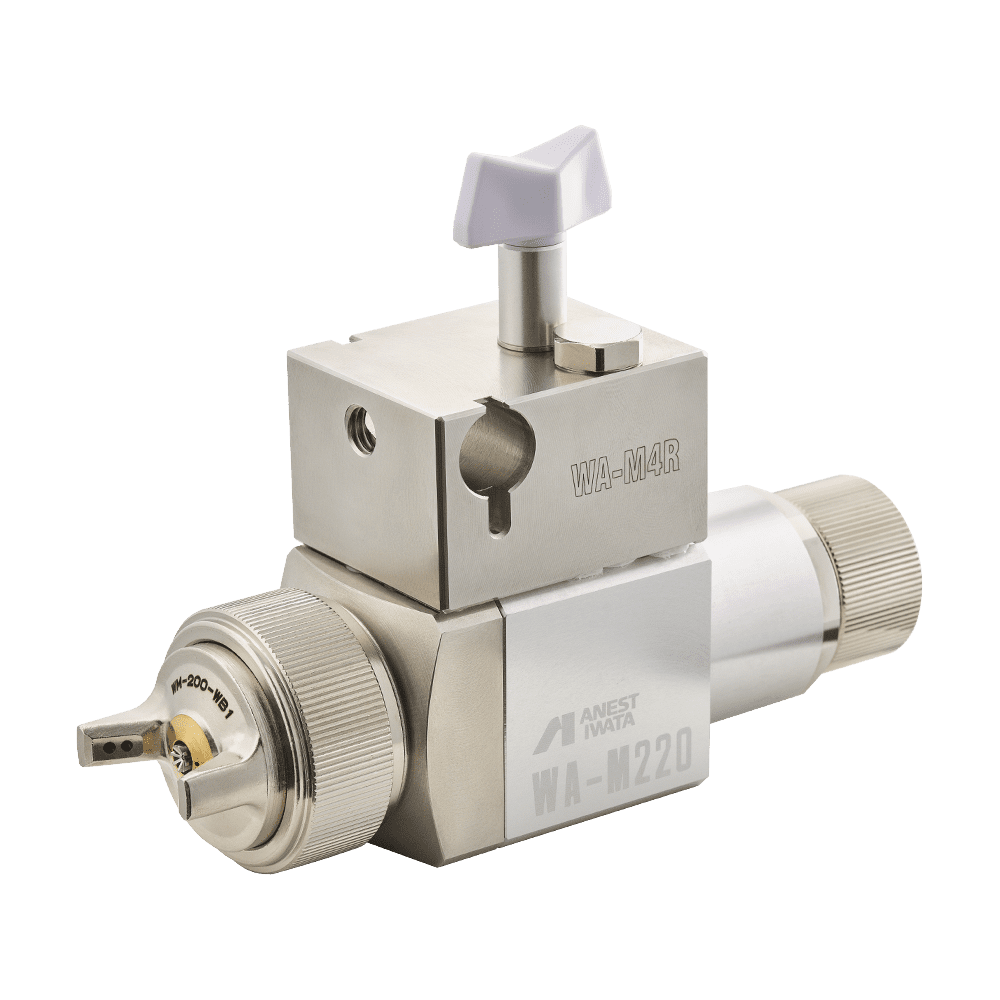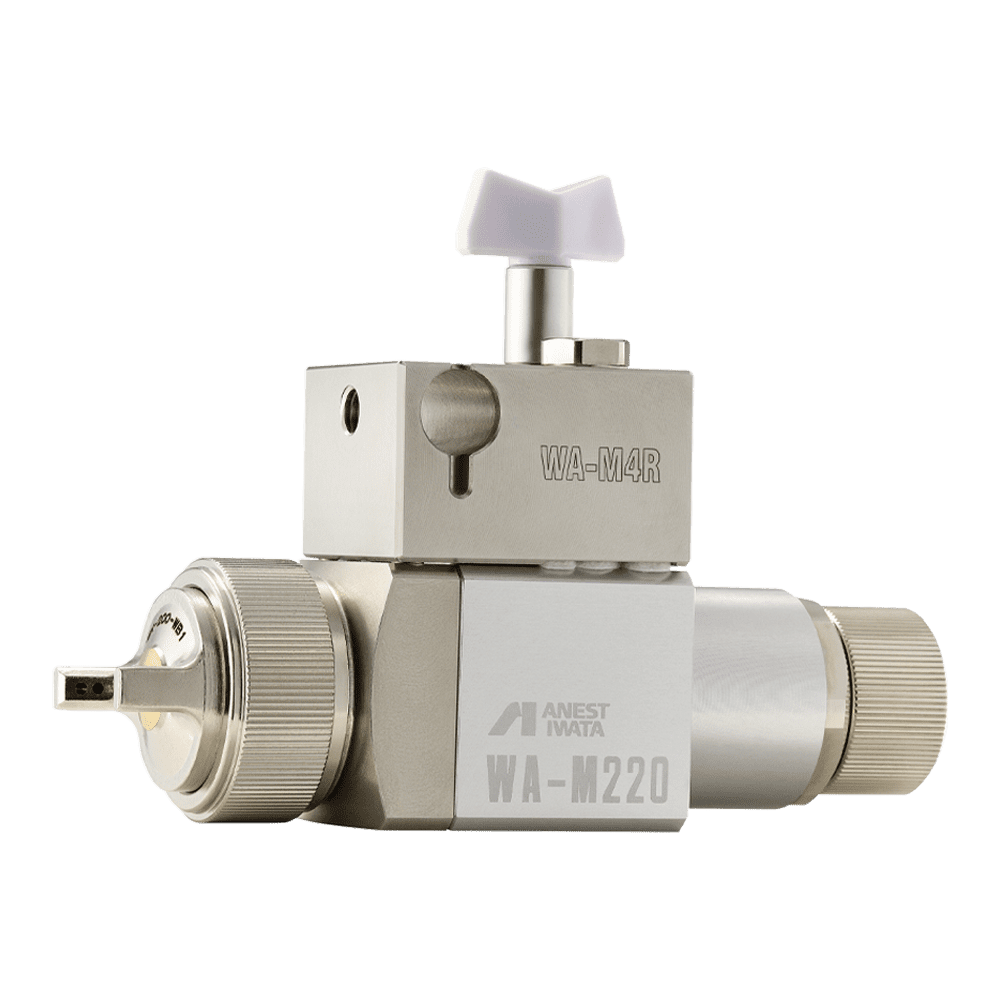 Find Your Spare Parts
back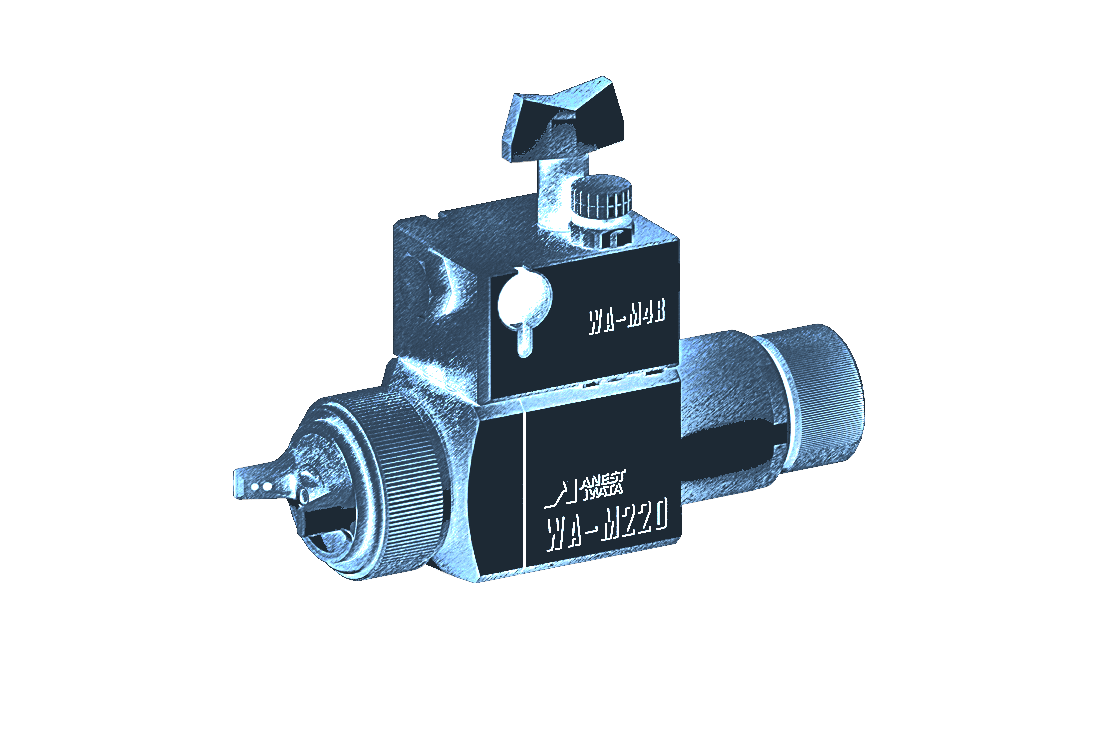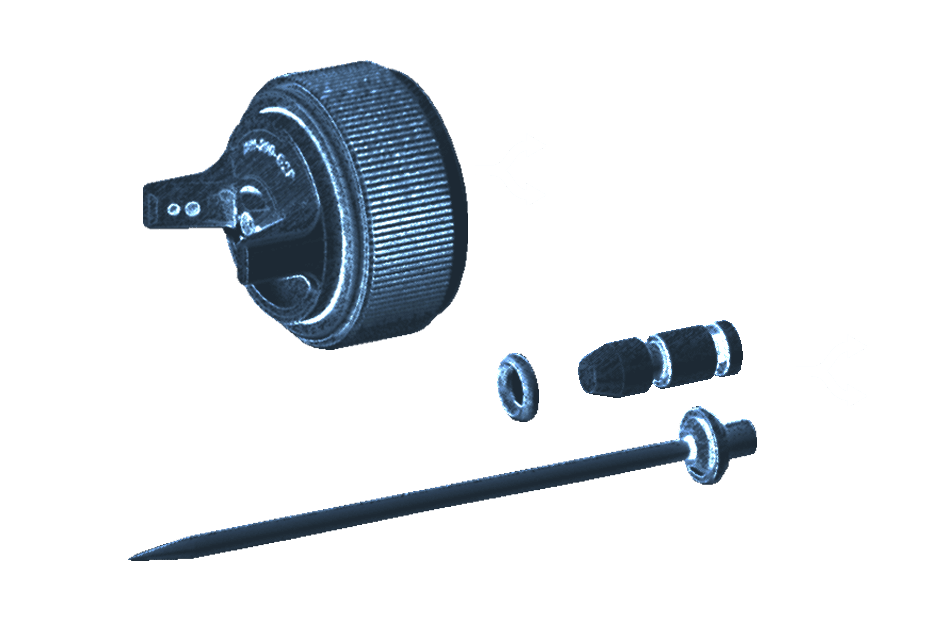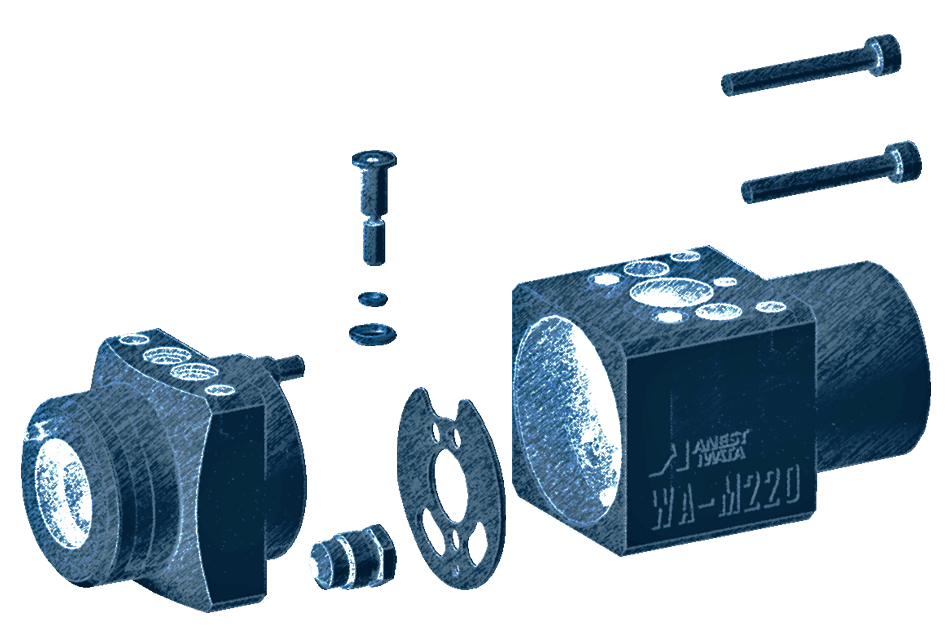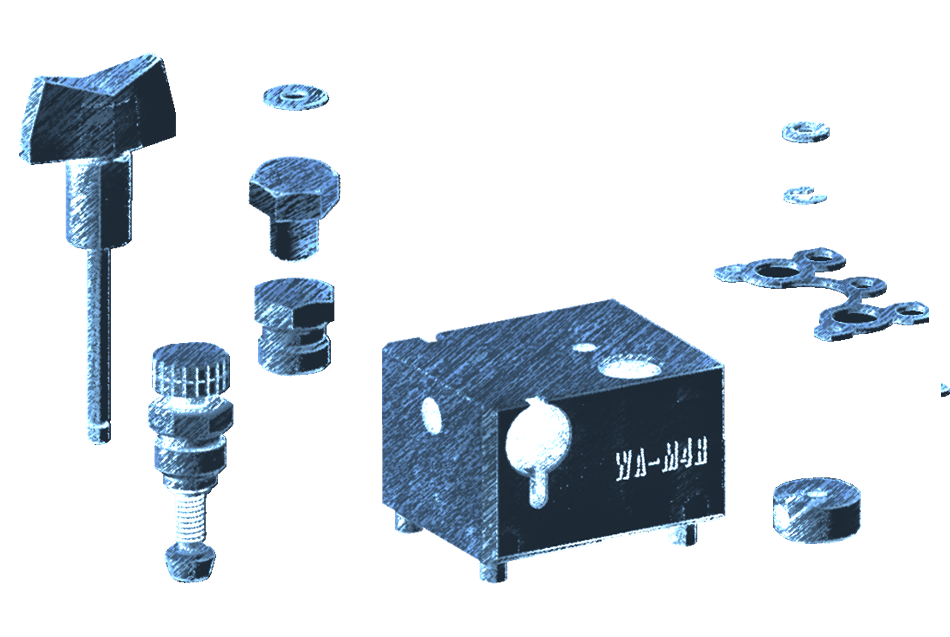 Air Cap Fluid Nozzle + Fluid Needle
Base Set
Piston Set
Manifold Unit Set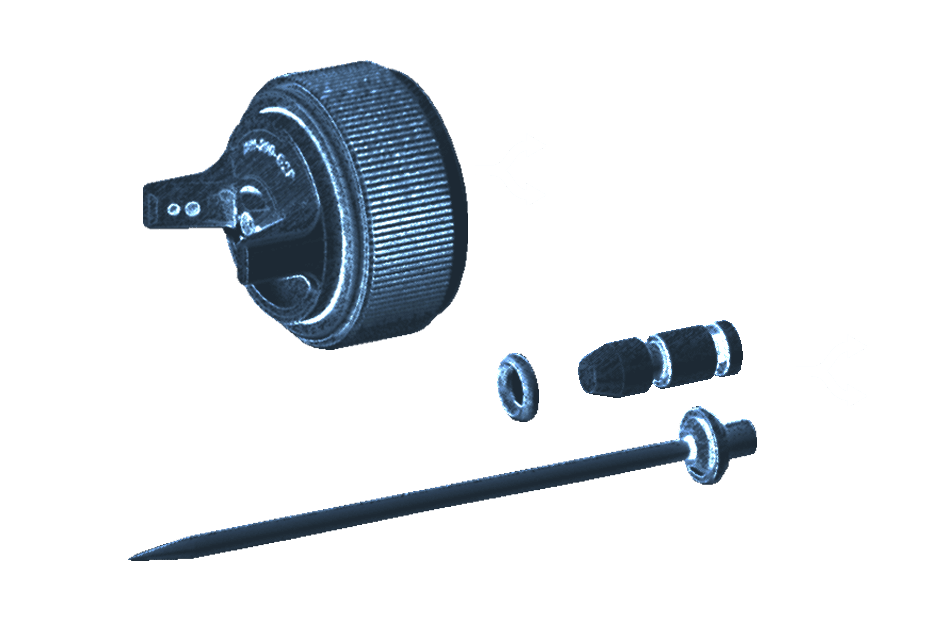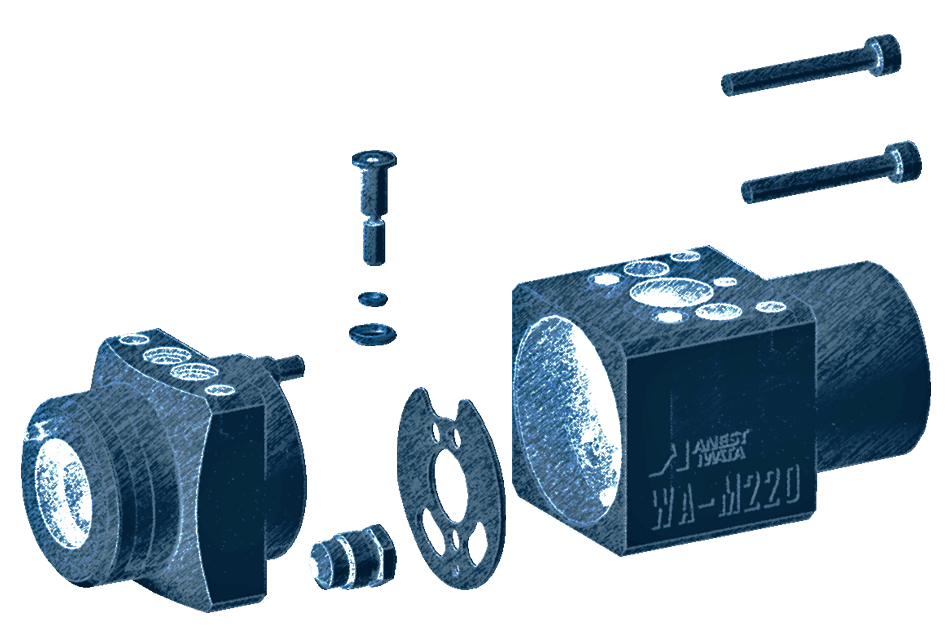 'O' RING - (for fluid block)

#96996122

PLUG

#93570630

'O' RING (for plug)

#96996121

NEEDLE PACKING CARTRIDGE

#93810620

SPRAY GUN UNIT SEAL

#93008640

HEX. SOCKET HEAD BOLT

#96365043
PISTON SET

#93008650

PISTON PACKING SET (2 pcs./1 pk.)

#93903441

'O' RING

#96631005

AIR VALVE

#93008670

NEEDLE SPRING

#03514580

FLUID ADJUSTMENT SET

#93565630

BALL

#96666015

FLUID ADJUSTMENT SPRING

#03104420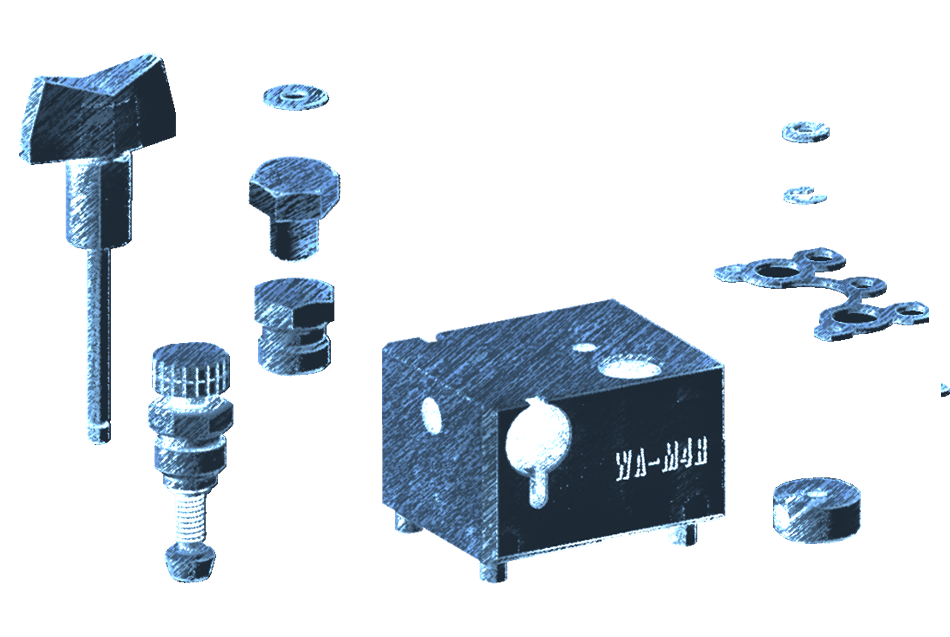 MANIFOLD UNIT SET

#13640800

FILLER NUT BLOCK

#93010400

WING BOLT SET

#03009680

WASHER

#03009690

PATTERN ADJ. SET

#03009620

TURN SHAFT WASHER

#03009580

RETAINING RING

#W3COM2051

MANIFOLD SEAL

#03009640

HEX. BOLT INOX M8x10

#W2COM6056

HEX. PLUG

#93625370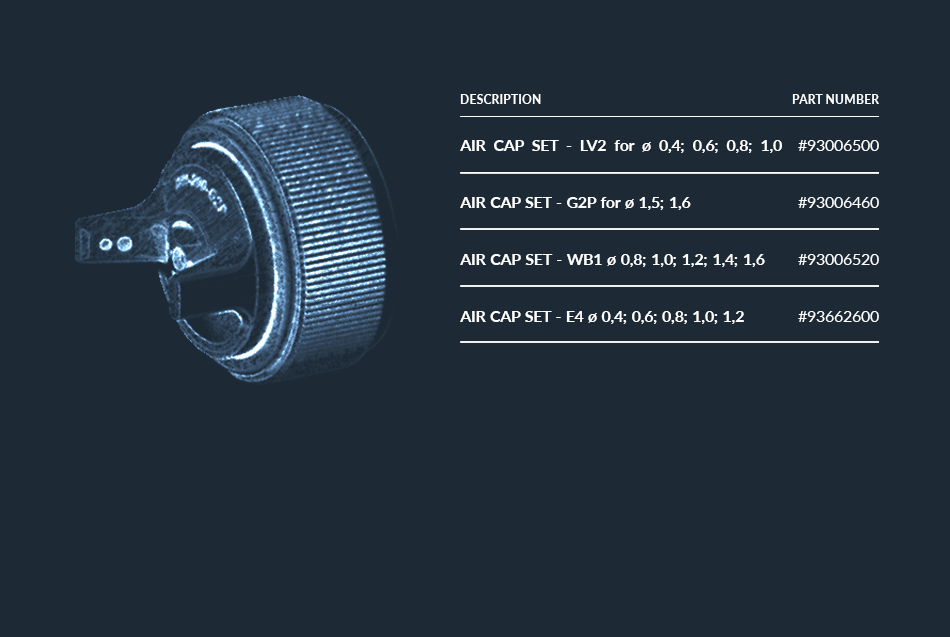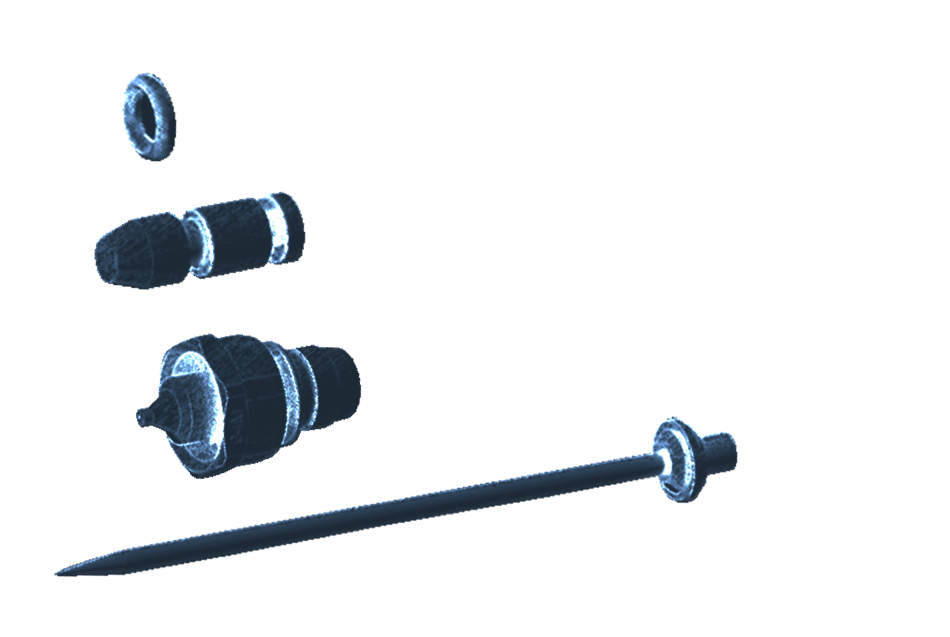 'O' RING - (for fluid block)

#96996122
'O' RING (for plug)

#96996121
NEEDLE PACKING CARTRIDGE

#93810620
SPRAY GUN UNIT SEAL

#93008640
HEX. SOCKET HEAD BOLT

#96365043
HEX. SOCKET HEAD BOLT

#96365043
PLUG

#93570630
PISTON SET

#93008650
PISTON PACKING SET (2 pcs./1 pk.)

#93903441
PISTON PACKING SET (2 pcs./1 pk.)

#93903441
NEEDLE SPRING

#03514580
AIR VALVE

#93008670
'O' RING

#96631005
FLUID ADJUSTMENT SET

#93565630
BALL

#96666015
FLUID ADJUSTMENT SPRING

#03104420
FLUID ADJUSTMENT SET

#93565630
MANIFOLD UNIT SET

#13640800
FILLER NUT BLOCK

#93010400
WING BOLT SET

#03009680
WASHER

#03009690
PATTERN ADJ. SET

#03009620
TURN SHAFT WASHER

#03009580
RETAINING RING

#W3COM2051
MANIFOLD SEAL

#03009640
HEX. BOLT INOX M8x10

#W2COM6056
HEX. PLUG

#93625370
Our Online Support