WS-400 SERIES 2 CLEAR - ANOTHER STEP TOWARDS PERFECTION
The most advanced pre-atomisation technology, 'Split NozzleTM 2.0', was developed exclusively for the Series 2 spray guns to offer unrivalled performance with all new and traditional types of auto refinish paint, as well as all application types and climates.
HVC inline manometer is recommended and available for accurate performance and colour reproduction.
Anest Iwata and Pininfarina pushed the boundaries of the original design of the WS/LS-400, resulting in a more contoured, lightweight body with improved balance.
Features & Highlights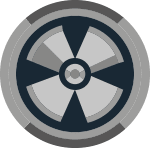 Split Nozzle™2.0 Technology Compliant Clear
Designed by Pininfarina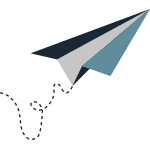 Lower Noise Level
Optimized Setting
X CLOSE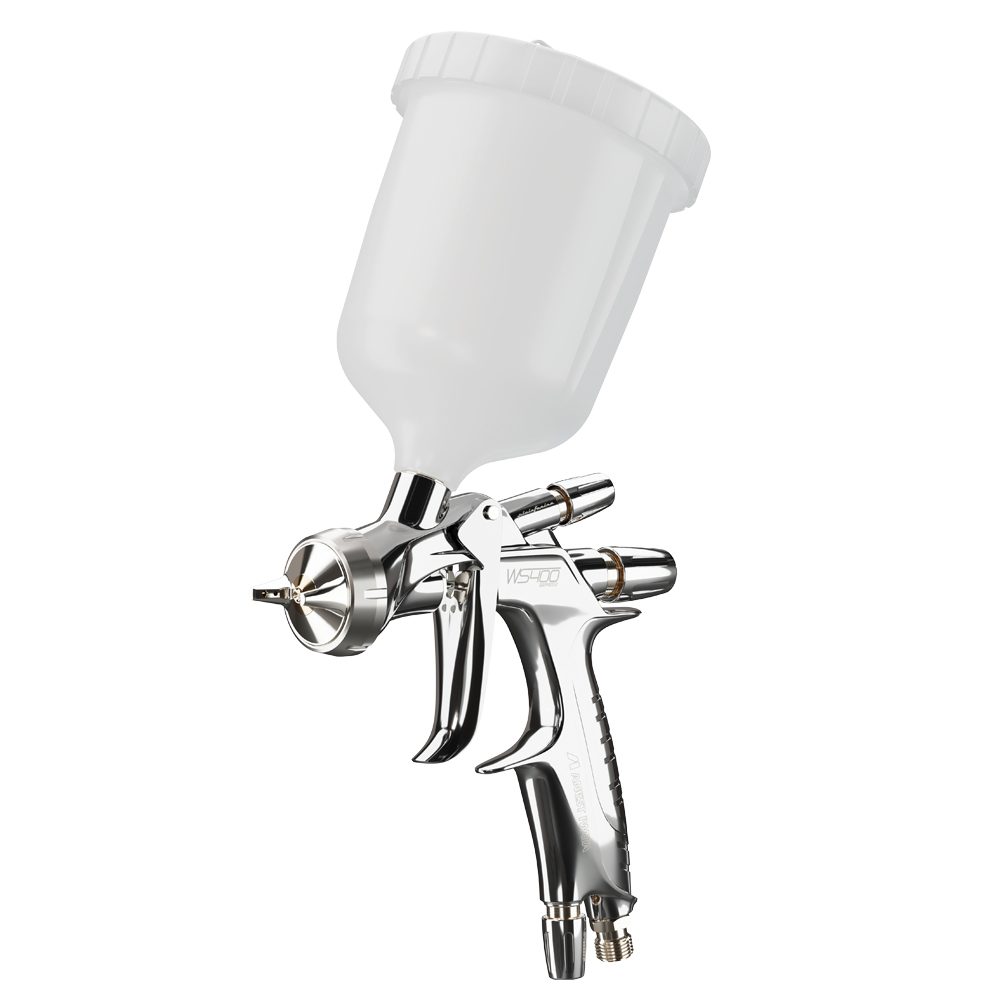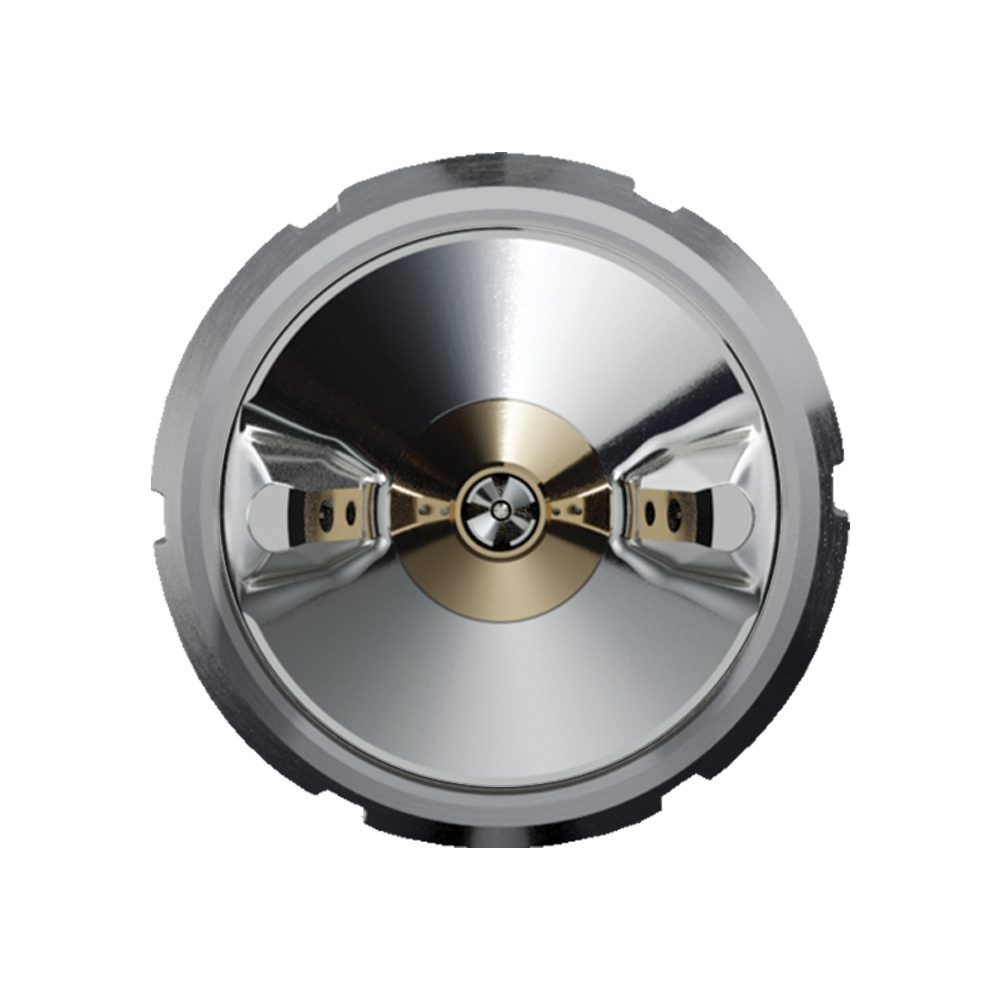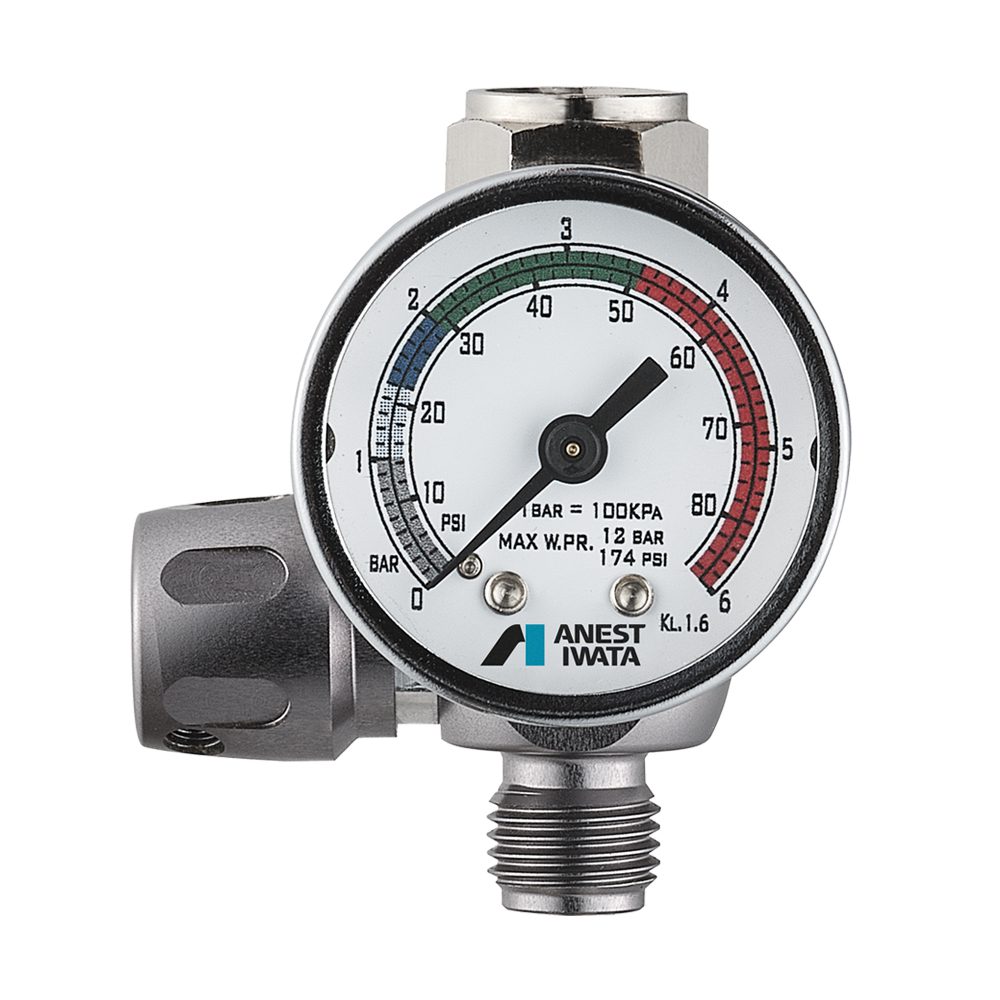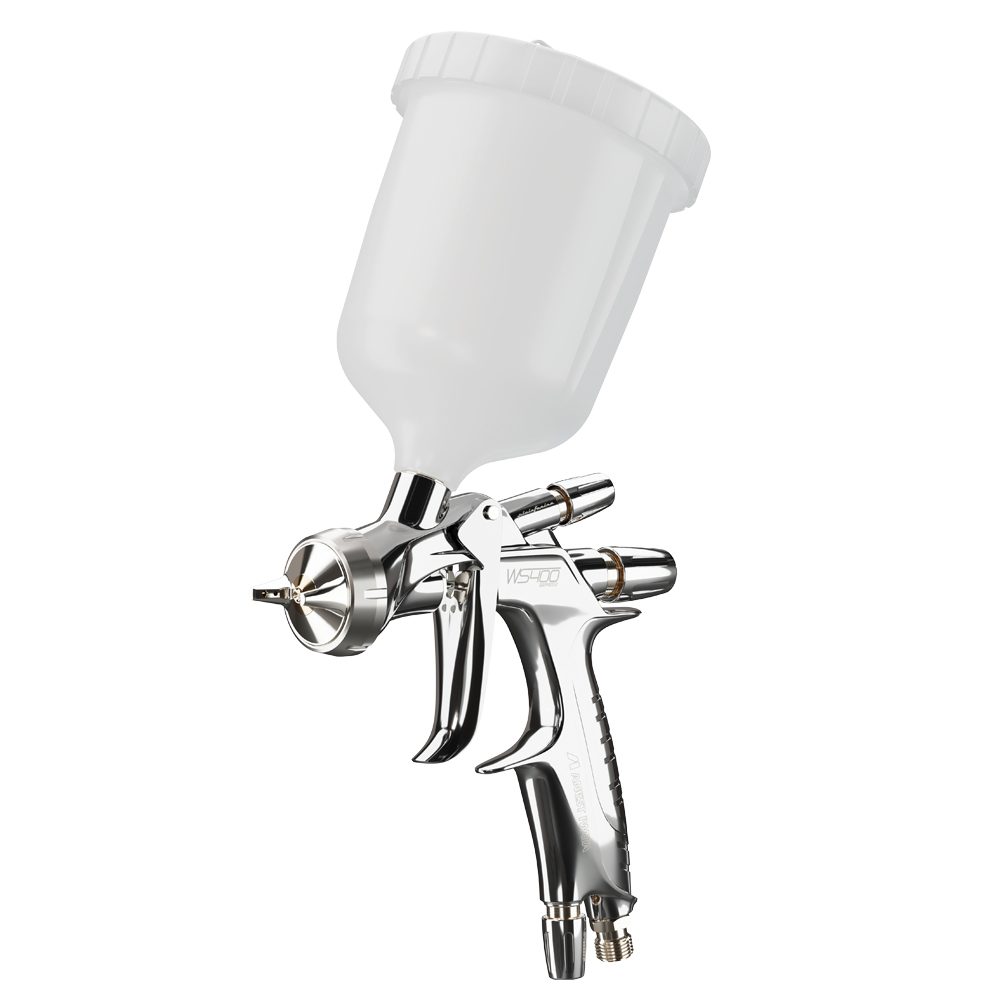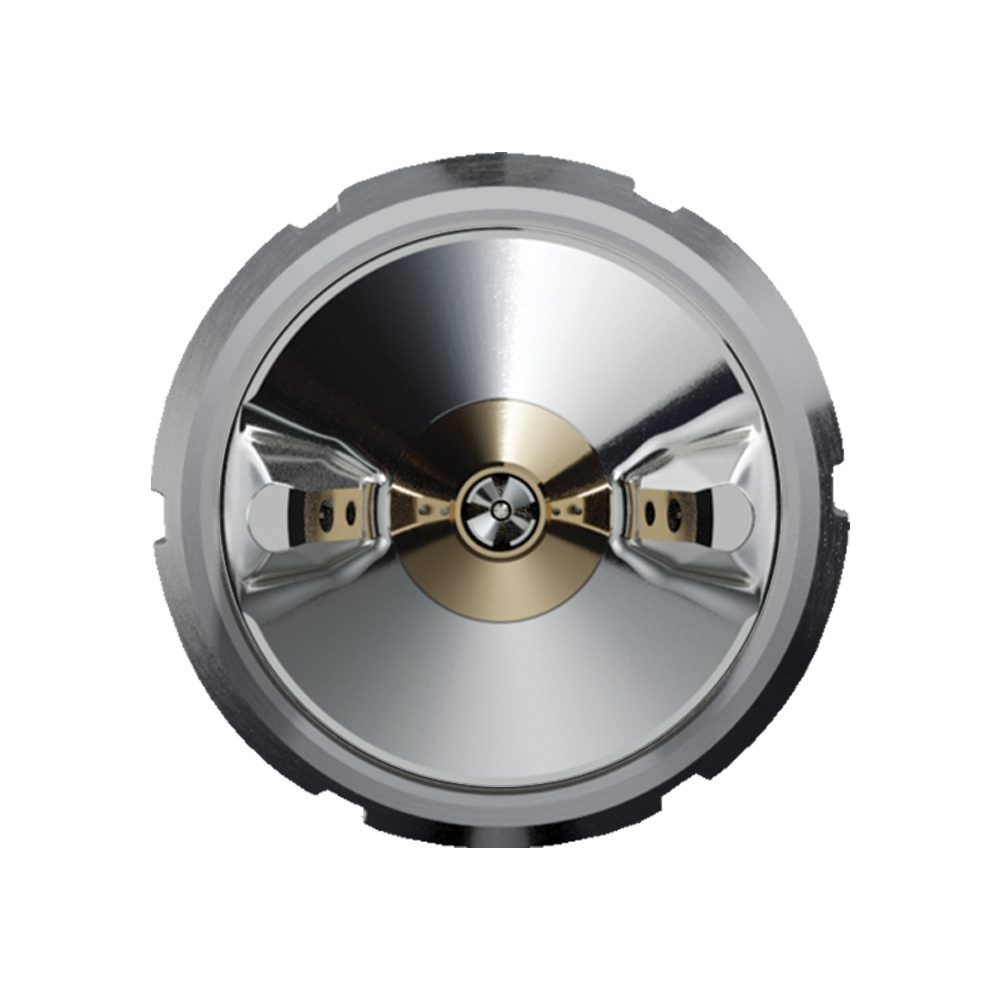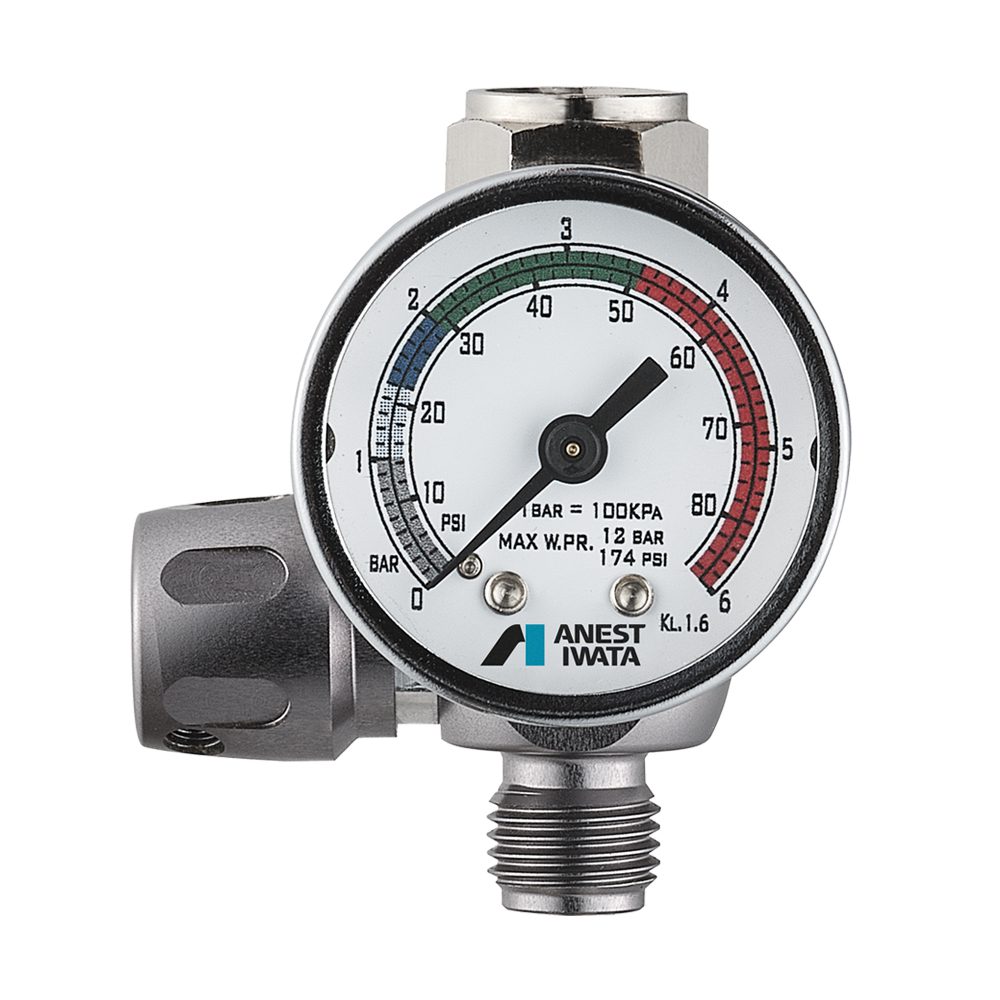 Using the WS-400 Series 2
"My first impression was absolutely positive…
it's lighter, faster and more even compared to its predecessor and I think we even saved some material."

- Markus Feller, Auto Christian Gmbh
Find Your Spare Parts
back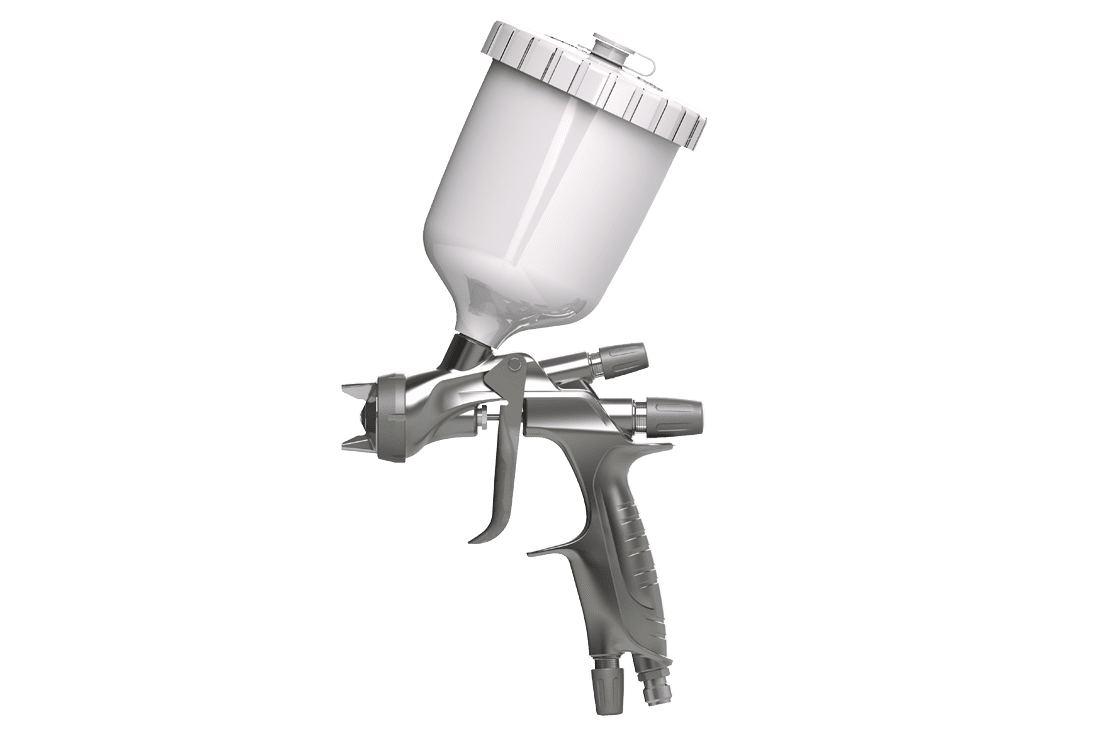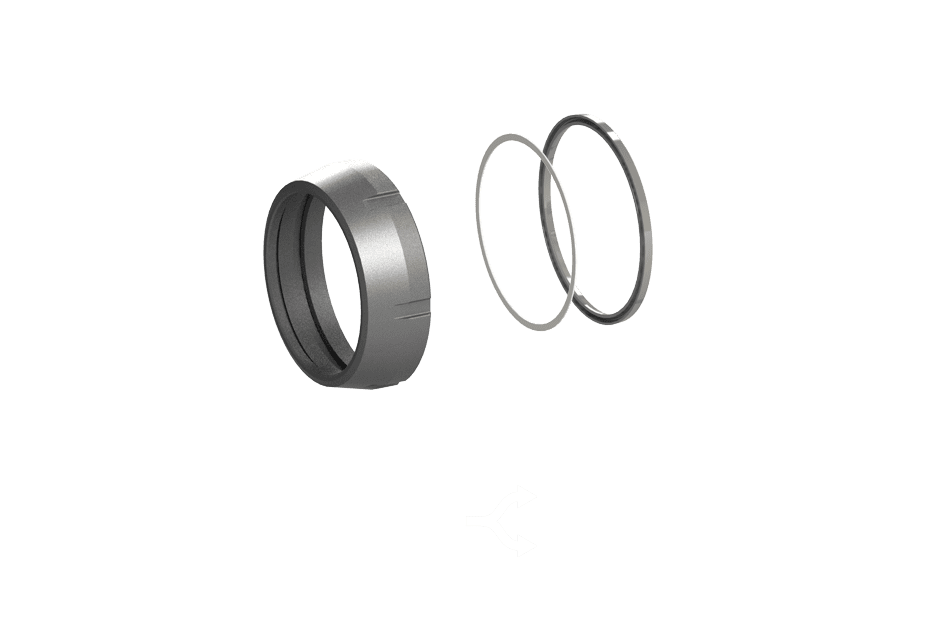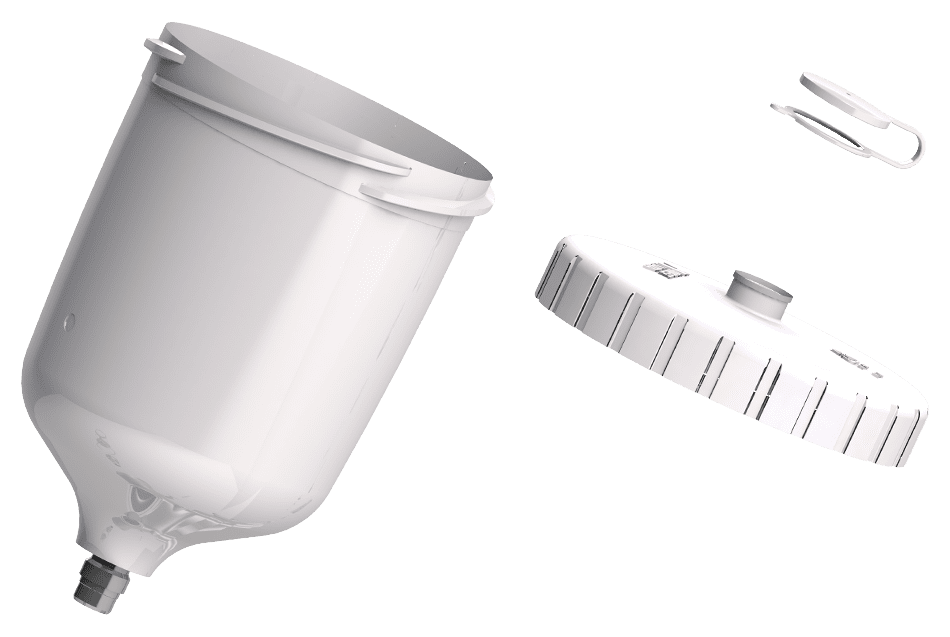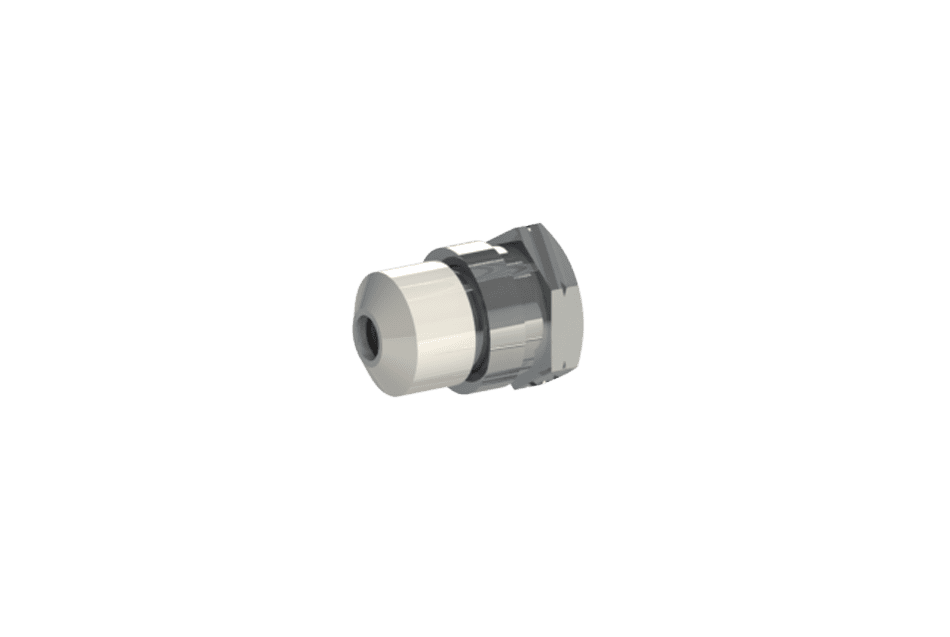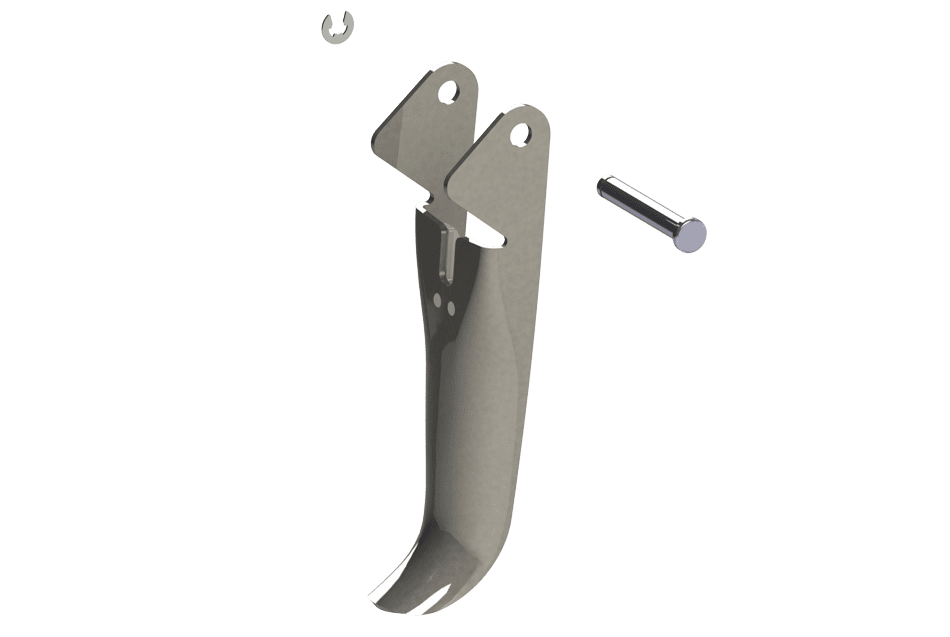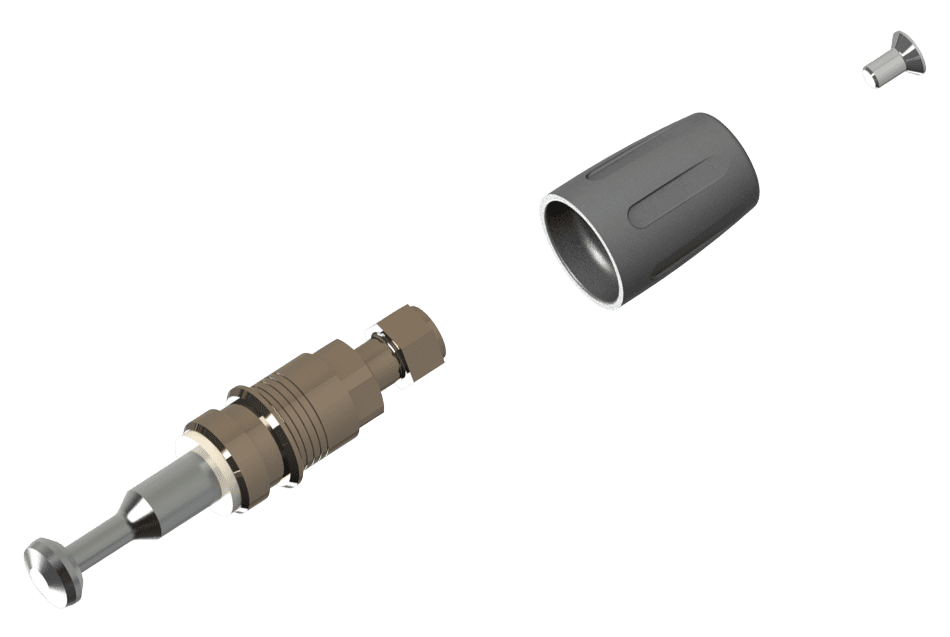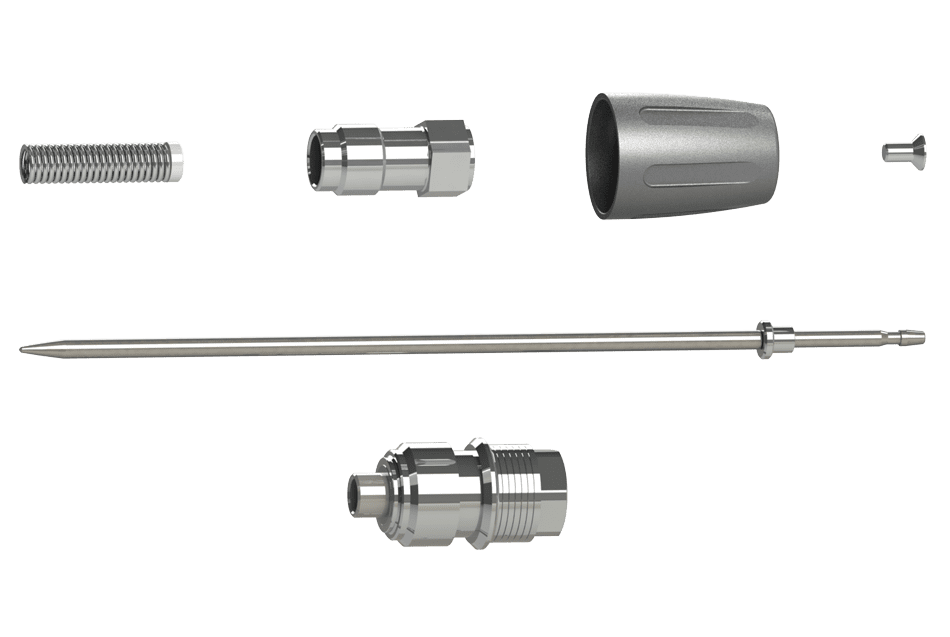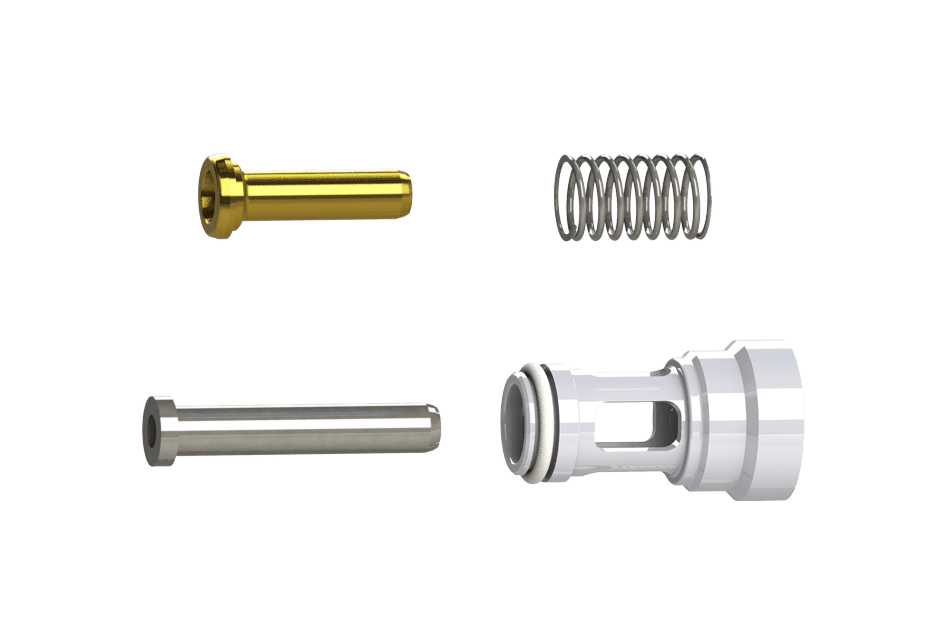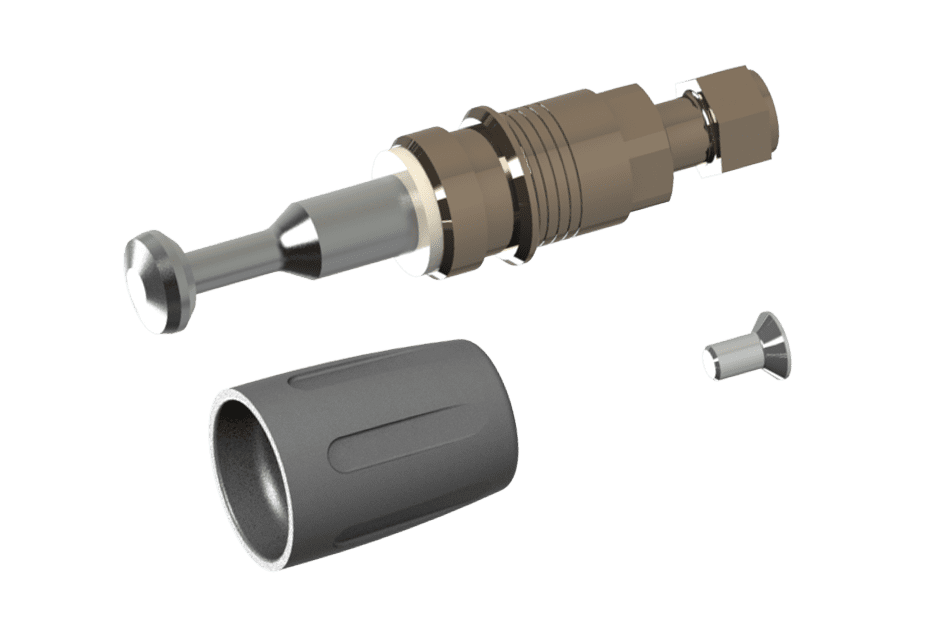 Air cap Fluid nozzle + Fluid needle
Gravity Cup
Trigger Set
Needle Packing Cartridge Set
Pattern Adjustment Set
Air Valve Set
Fluid Needle Guide Set
Air Flow Control Valve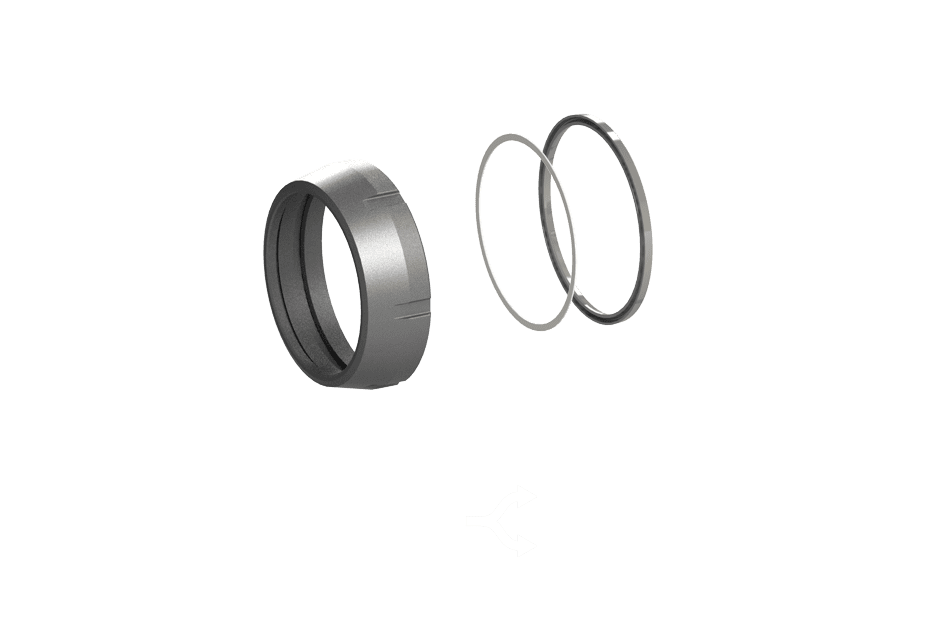 Air Cap Packings Set (2 PCS)

#93009050

Air Cap Ring Clear (Grey)

#93009050

Nozzles and Needle Set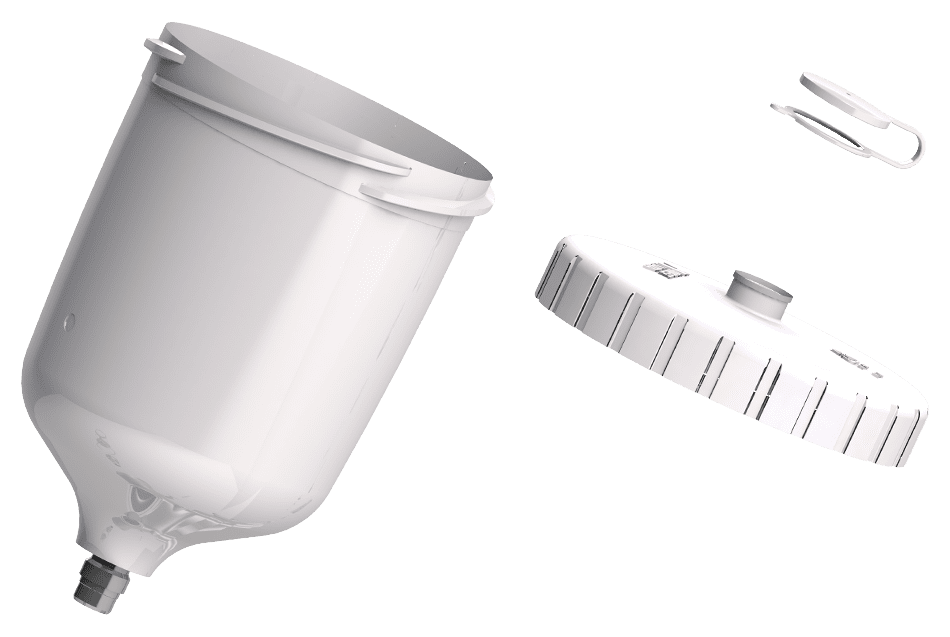 Lid

#940222A0

Non Drip

#940221A0

PC-G600P-2 Gravity Cup

#140081A0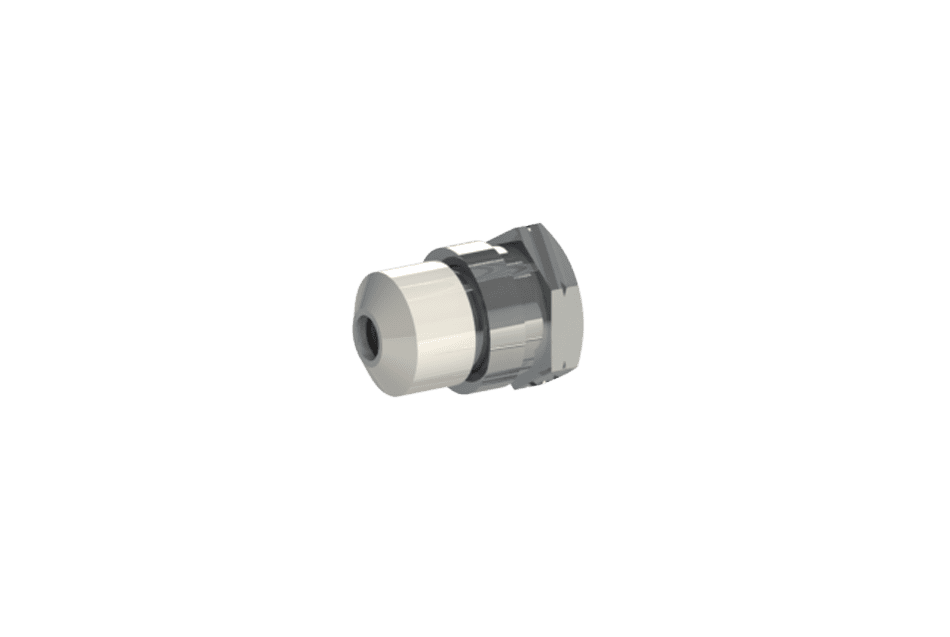 Needle Packing set

#93810620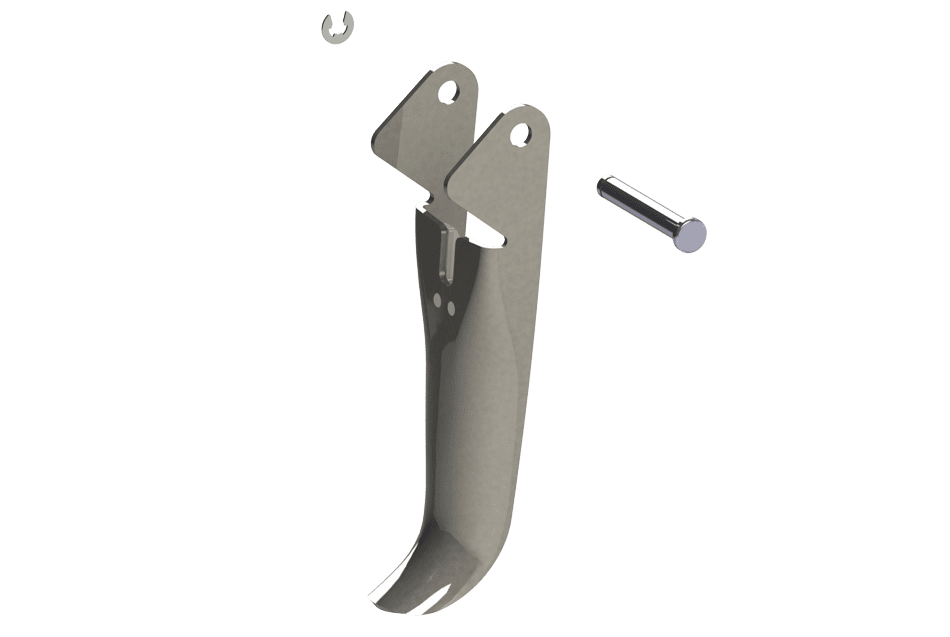 E Stopper

#96612025

Trigger

#93008890

Trigger Stud

#93505860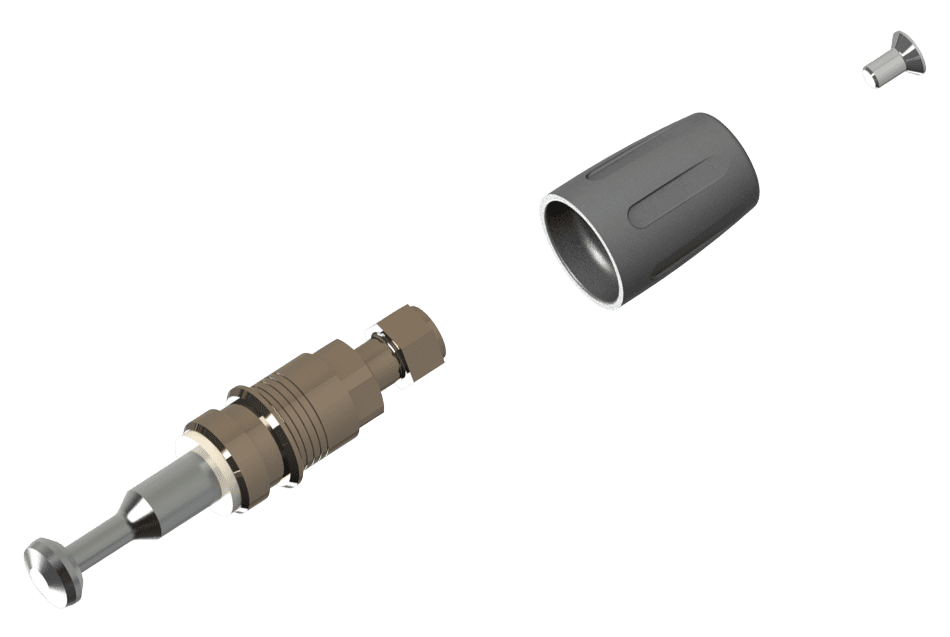 Pattern Adjustment Set

#93008420

Pattern adj. knob Clear (Grey)

#93009120

Torx Socket Countersunk Head Screws

#93512741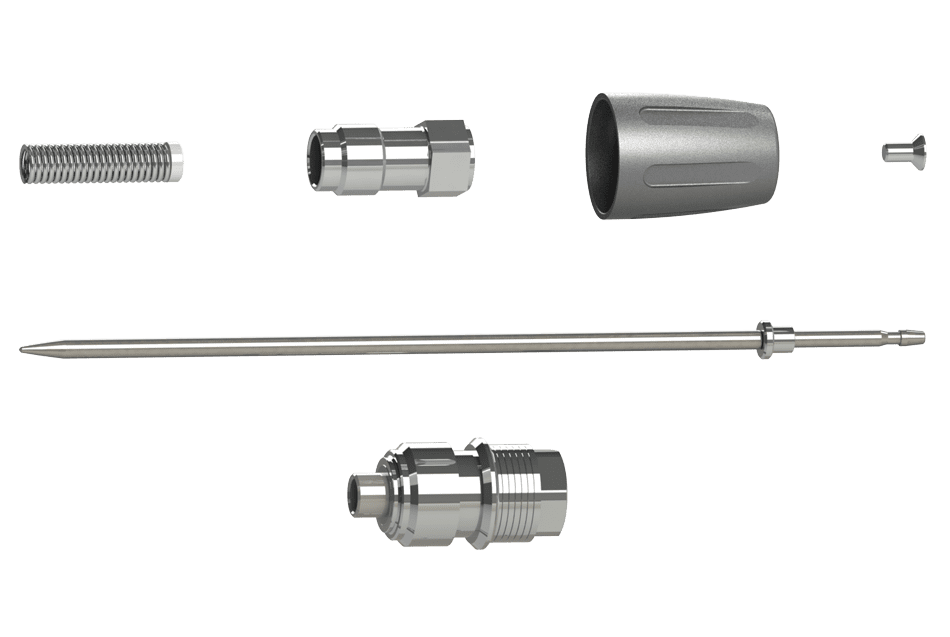 Torx Socket Countersunk Head Screws

#93512741

Fluid Adjustment Knob Clear (Grey)

#93009130

Fluid Adjustment Screw

#93505823

Fluid Needle Spring Set

#93002820

Fluid Adjustment Guide Set

#93008840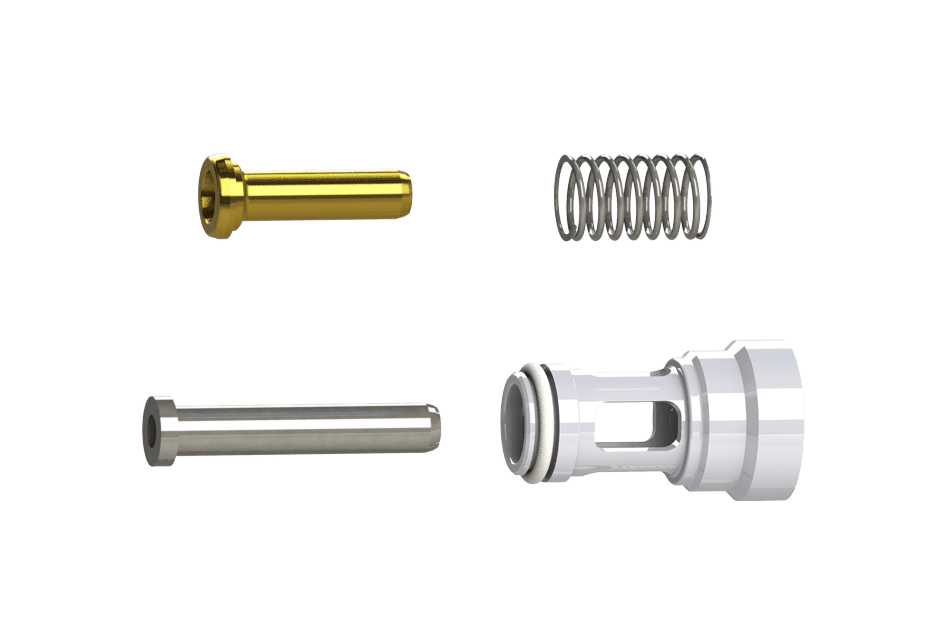 Air Valve

#93001690

Air Valve Seat Set

#93001640

Air Valve Shaft

#93001790

Air Valve Spring

#93001700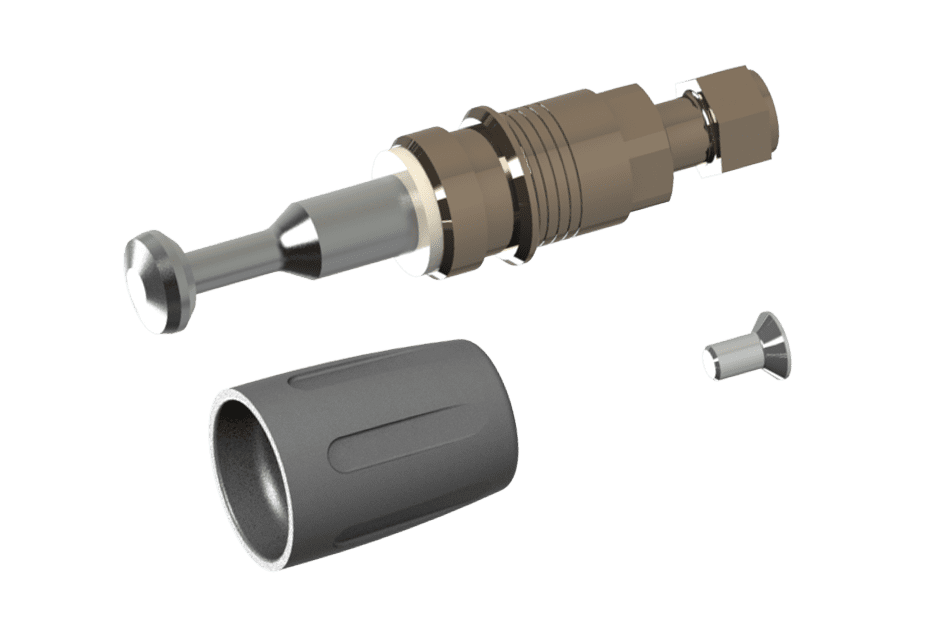 Air Adjustment Set

#93008871

Pattern adj. knob Clear (Grey)

#93009120

Torx Socket Countersunk head Screw

#93512741
DPG-1 Digital Pressure Gauge

#930113A0

DPG-1 Battery Holder

#930325A0
Air Cap Ring Clear (Grey)

#93009050
Air Cap Packings Set (2 PCS)

#93009050
Nozzles and Needle Set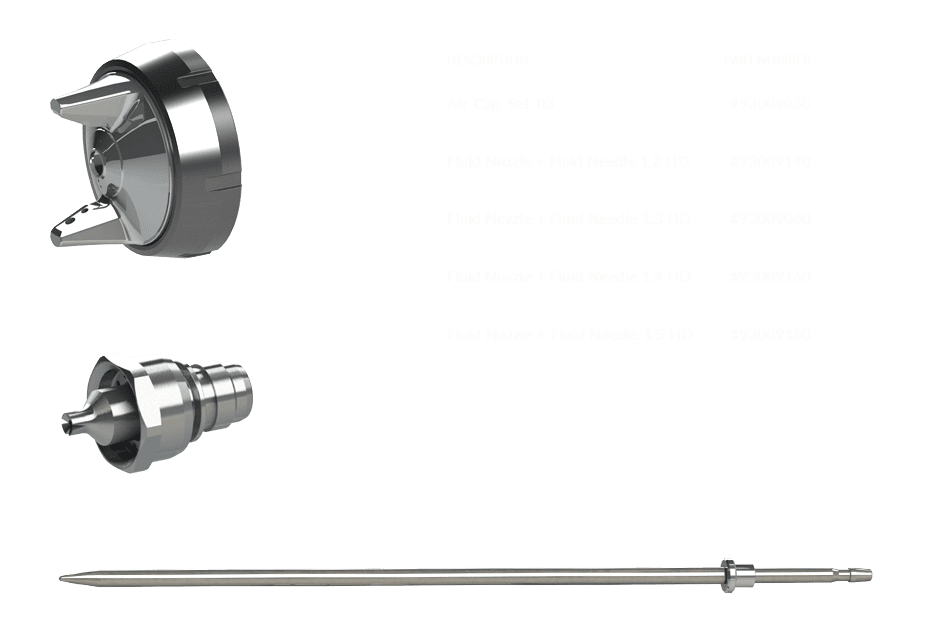 PC-G600P-2 Gravity Cup

#140081A0
Non Drip

#940221A0
Lid

#940222A0
Needle Packing set

#93810620
E Stopper

#96612025
Trigger

#93008890
Trigger Stud

#93505860
Torx Socket Countersunk Head Screws

#93512741
Pattern adj. knob Clear (Grey)

#93009120
Pattern Adjustment Set

#93008420
Fluid Needle Spring Set

#93002820
Fluid Adjustment Screw

#93505823
Fluid Adjustment Knob Clear (Grey)

#93009130
Torx Socket Countersunk Head Screws

#93512741
Fluid Adjustment Guide Set

#93008840
Air Valve

#93001690
Air Valve Spring

#93001700
Air Valve Shaft

#93001790
Air Valve Seat Set

#93001640
Air Adjustment Set

#93008871
Pattern adj. knob Clear (Grey)

#93009120
Torx Socket Countersunk head Screw

#93512741
DPG-1 Battery Holder

#930325A0
DPG-1 Digital Pressure Gauge

#930113A0